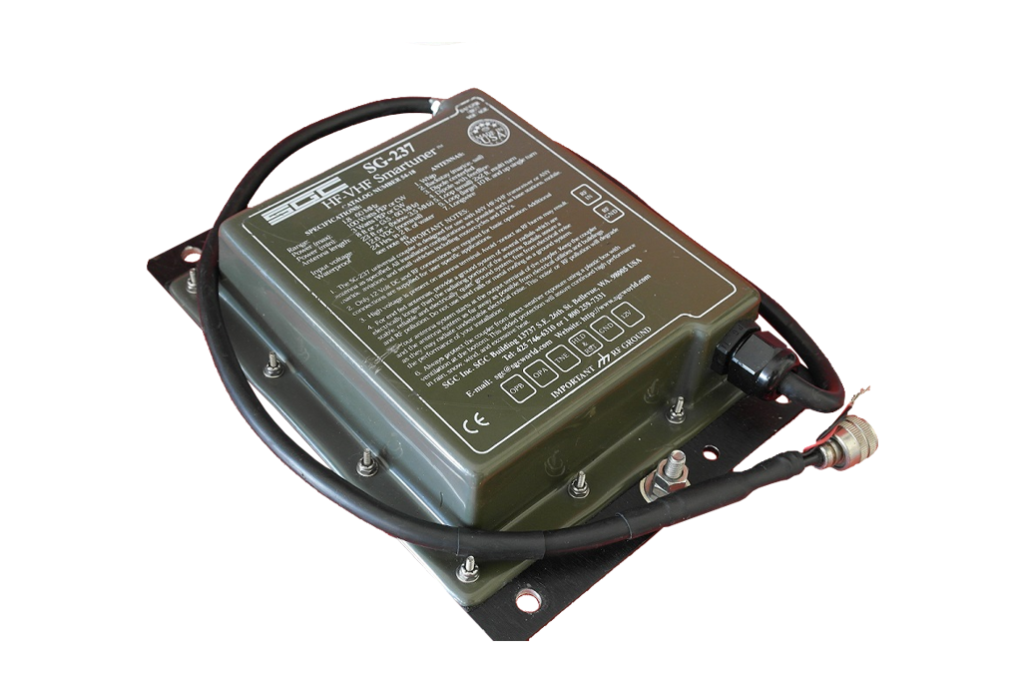 I have had the SG-237 for nearly 5 years and it has worked perfectly matching my random length wire across the bands, due to changes to the garden, I had to power down the SG-237 for a few weeks, on powering up, nothing would tune.
Checking current to the tuner showed that no power was being drawn, so off came the lid, and out came the voltmeter.
Tracing 12v through the circuit, it appeared their was a break between jumper J5 and the fuse holder, (the 2A fuse was in tact), but I couldn't see any damage to the PCB tracks.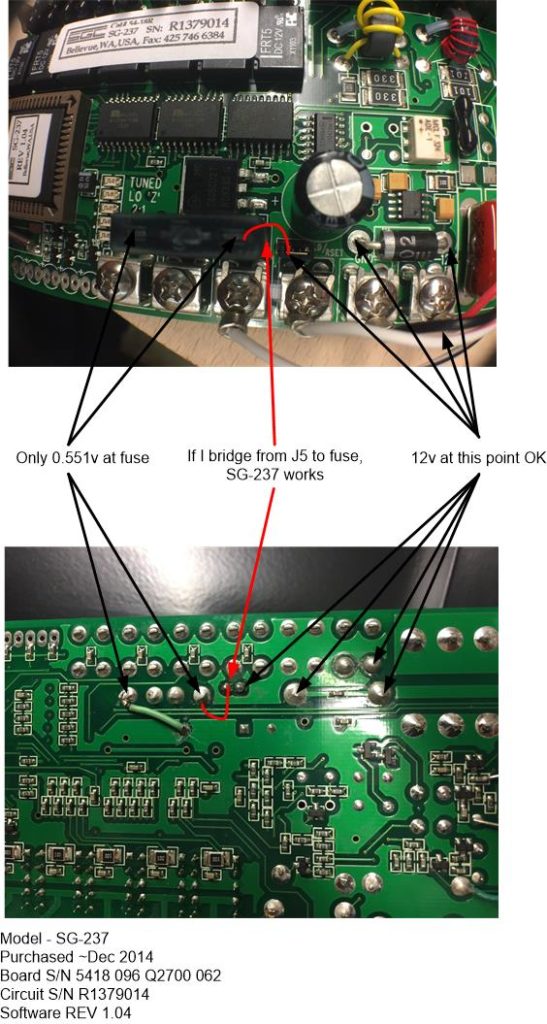 The reply from the SGC support ticket was within two days and their tech support said this was a very unusual fault and bridging from J5 to the base of the fuse holder was fine.
I can only deduce that the track link is made within one of the layers of the multi layer PCB, I did try and re float all the relevant solder connections, but this didn't work unfortunately.
In the end, I soldered a link from the diode, bypassing J5 as I'll never remove the link to the fuse holder, this link now removes another future point of failure and everything works just fine 🙂