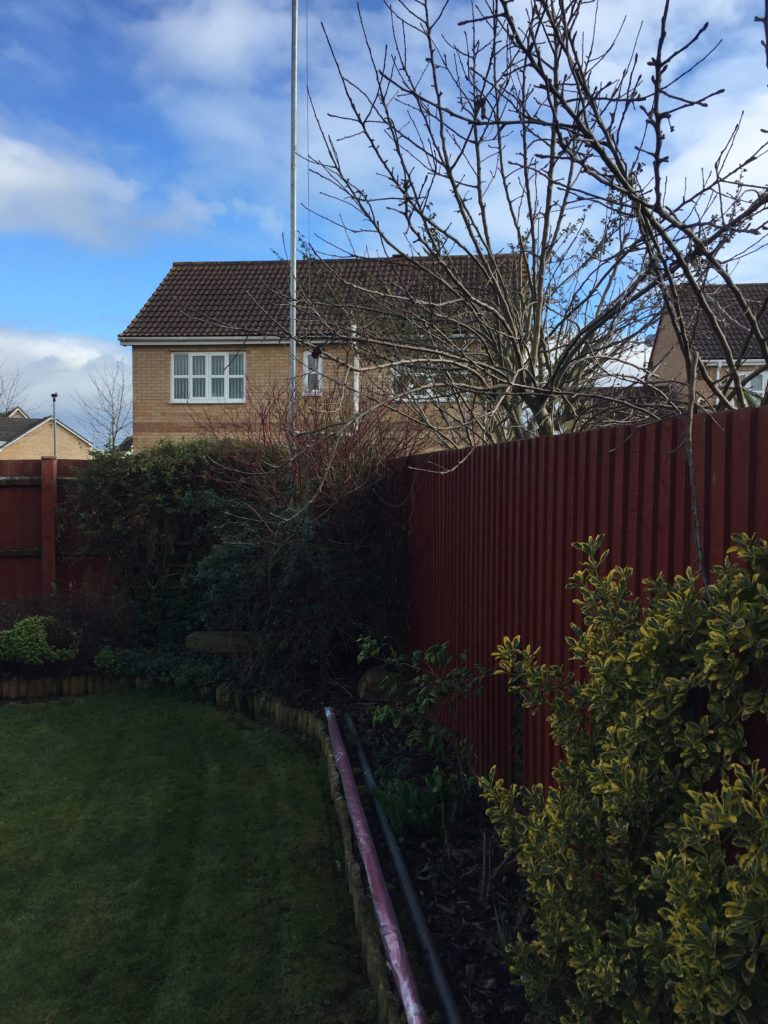 Link to previous blog on the longwire installation: HERE
The existing steel tube is outside of my physical strength to bring down from the vertical and put back up again, I was very reliant on a local scaffolder to do this for me, for which I was ever grateful.
My intention has always been to replace the galvanised steel 6m scaffold tube supporting my longwire with a lightweight Glass Reinforced Plastic (GRP) composite version, the two main reasons are maintainability and performance.
Performance is related to the effect on the antennas radiation pattern by the influence of the steel tube, use of a non conducting supporting tube will remove this effect.
The 6m tube in RED was bought from Engineered Composites Ltd of Chester, the total cost including VAT and UK Delivery was £130.54.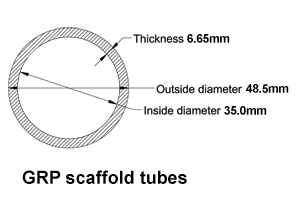 The GRP scaffold tube is only available from Engineering Composites in 6m lengths and in either Red or Yellow, I choose red as it was going to painted light grey anyway and red is way cooler than yellow, didn't want the neighbours to think I'd installed a Gas vent pipe :-).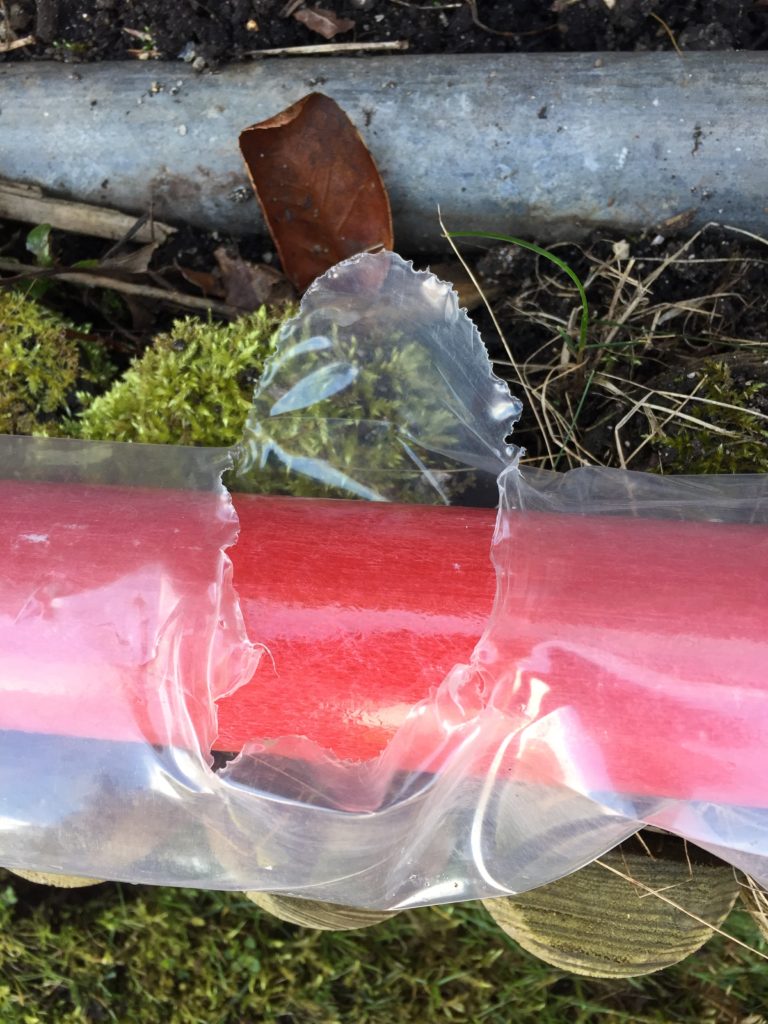 I used Ultra Grip Primer before applying the top coat, and it seems ok, time will tell how effective it has been.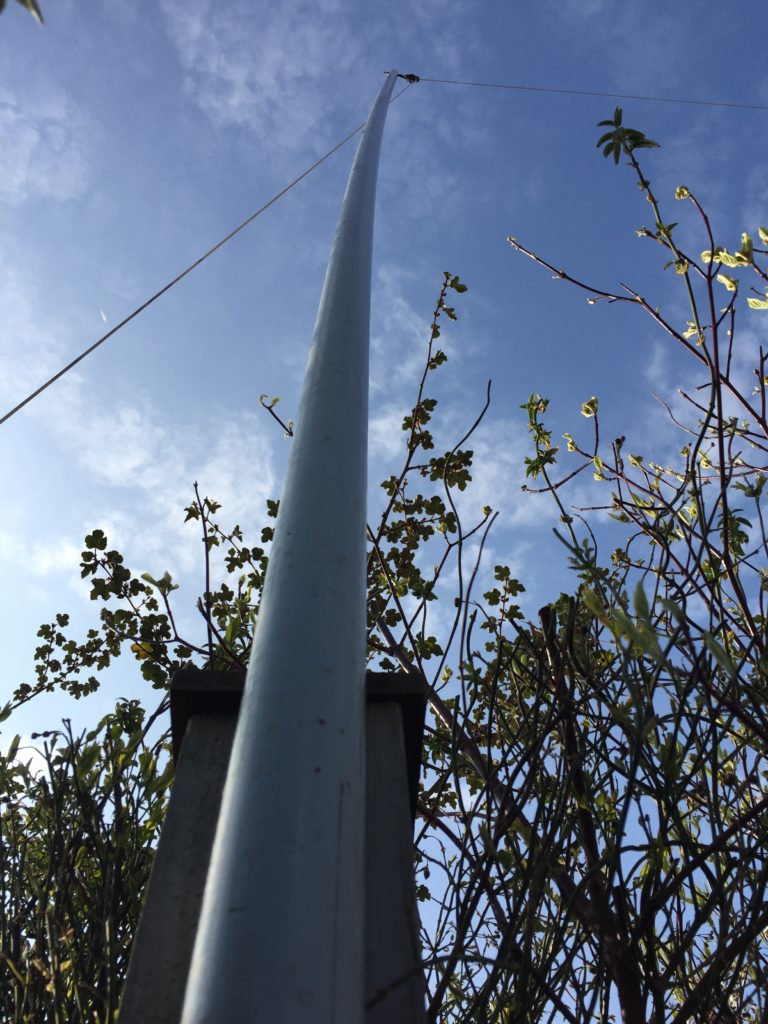 GRP tube installed without any assistance as its 75% lighter than its steel equivalent, I noticed that the tube has a greater deflection that the steel version which is only to be expected, the highest wind the steel tube had to cope with was a gust of 62mph, so it will be interesting to see how this copes with wind!