With the latest round of high winds, my wall mounted 12m mast makes a loud rattling noise which transfers into the house as the mast marginally moves within the top bracket and was getting to be a nusance.
A simple solution was to make a plastic shim to take up the small slack bewteen the mast and bracket, this is visible in the picture to the left of the pin sensor (I put a 90 degree bend in the shim so I can put it out easily).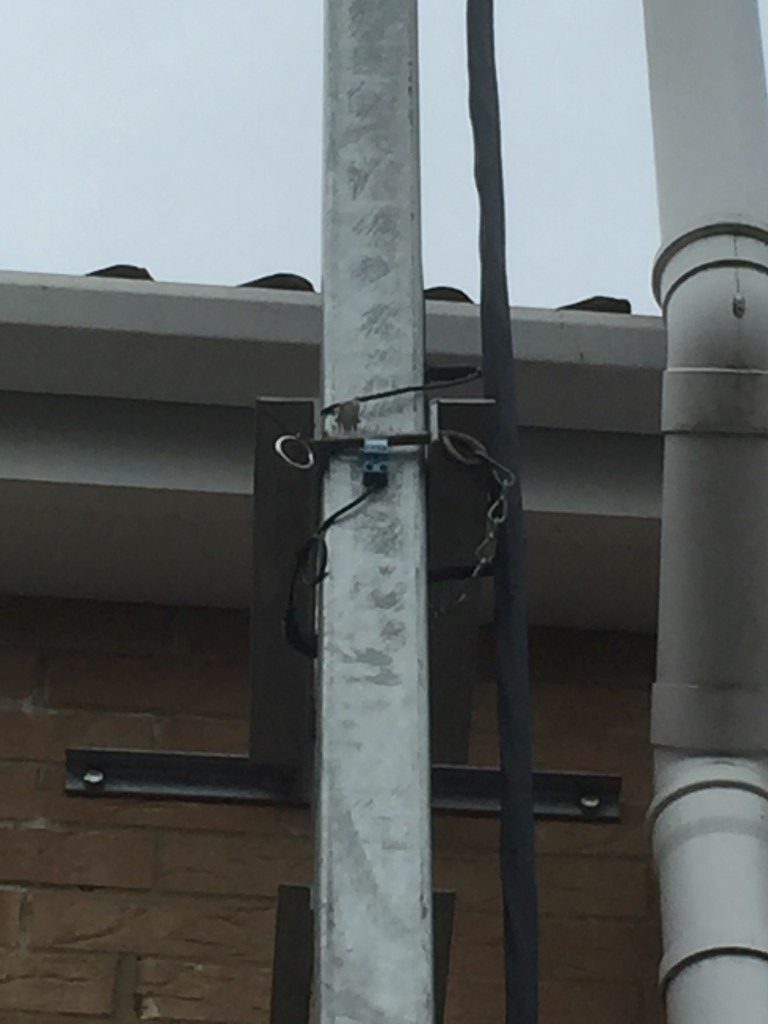 For the shim I used the a section of lid from 16 x 16 trunking lid from Screwfix.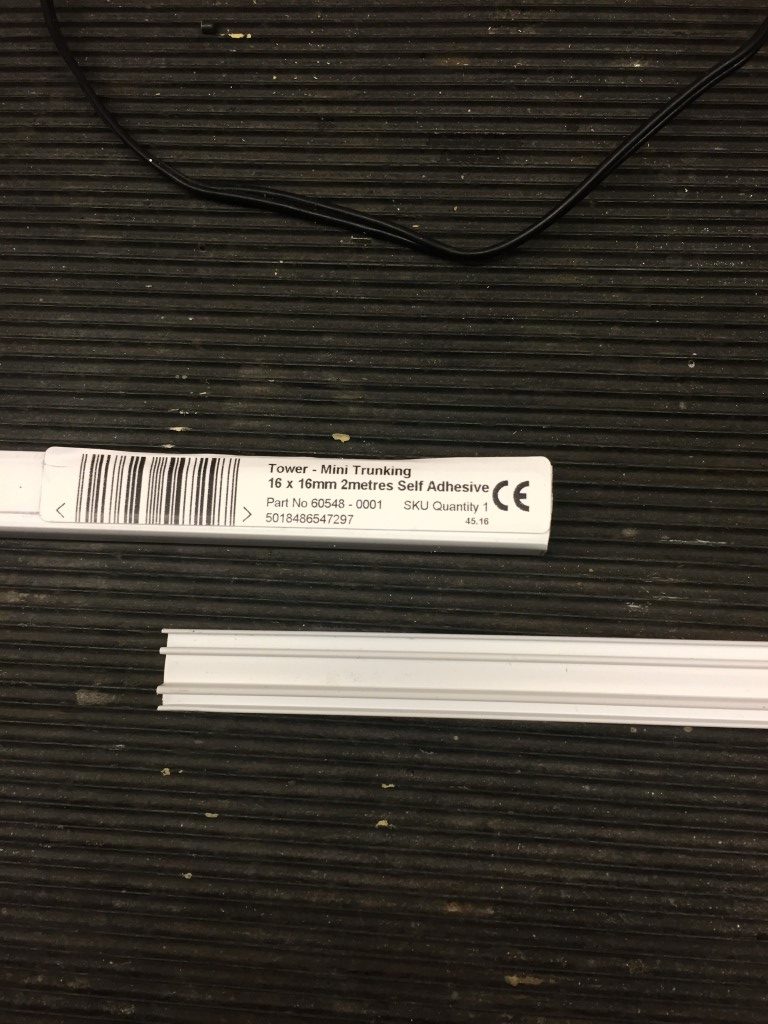 Grinding the lid lip took only a few seconds.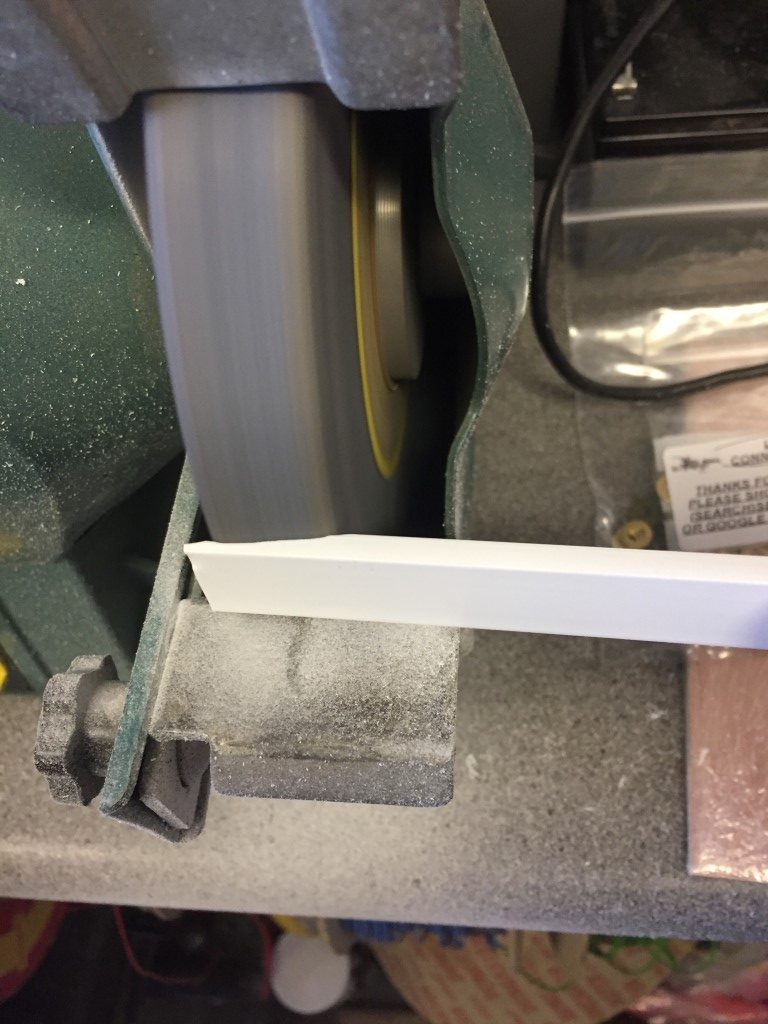 Finished shim, I used two, one between the fron pin and mast, the other to the side of the top bracket and mast, nice, cheap and easy solution which has solved the noise problem.
Please follow and like us: