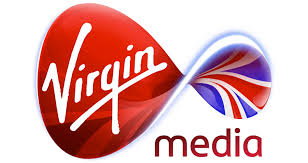 As part of Connecting Cambridgeshire Virgin Media and BT are rolling out super fast broadband.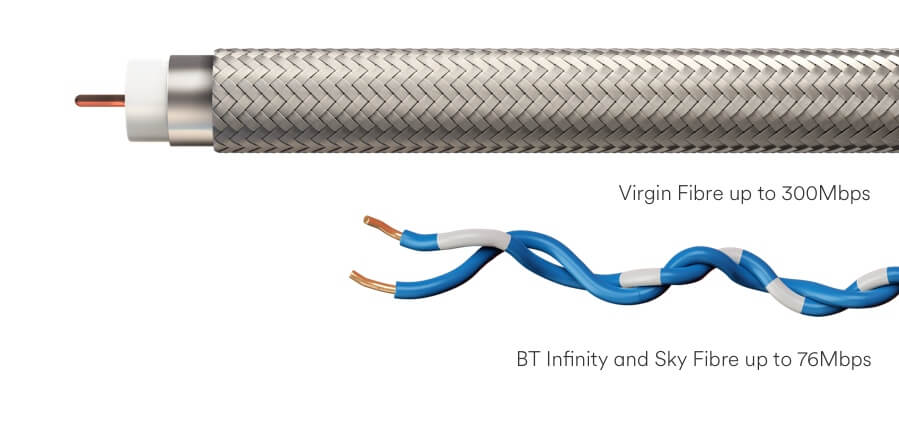 I currently use TalkTalk Fibre to the Cabinet, this the same as BT Infinity, this means a fibre optic cable is brought from the local exchange to a street cabinet, from this the existing a copper pair is used for my broadband and phone with a maximum speed of 56.54Mbps download, 17.46Mbps Upload and a Ping time of 10ms which is probably the best I can get.
When I saw that the Virgin Media cable enabling works was scheduled for installation  via Roadworks.org, I thought I'd start this blog.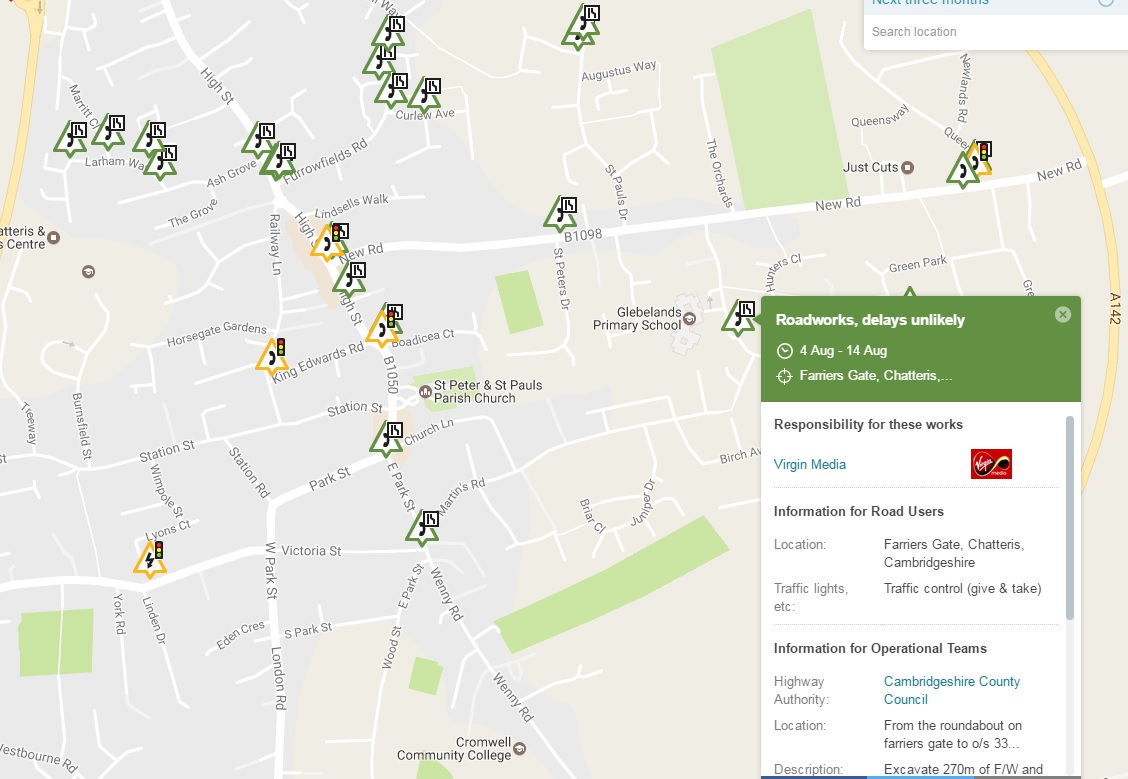 The works in my area were due to start on 4 August, expecting to last until the 14 August and I registered my interest  on Cable My Street, however, this is the latest update: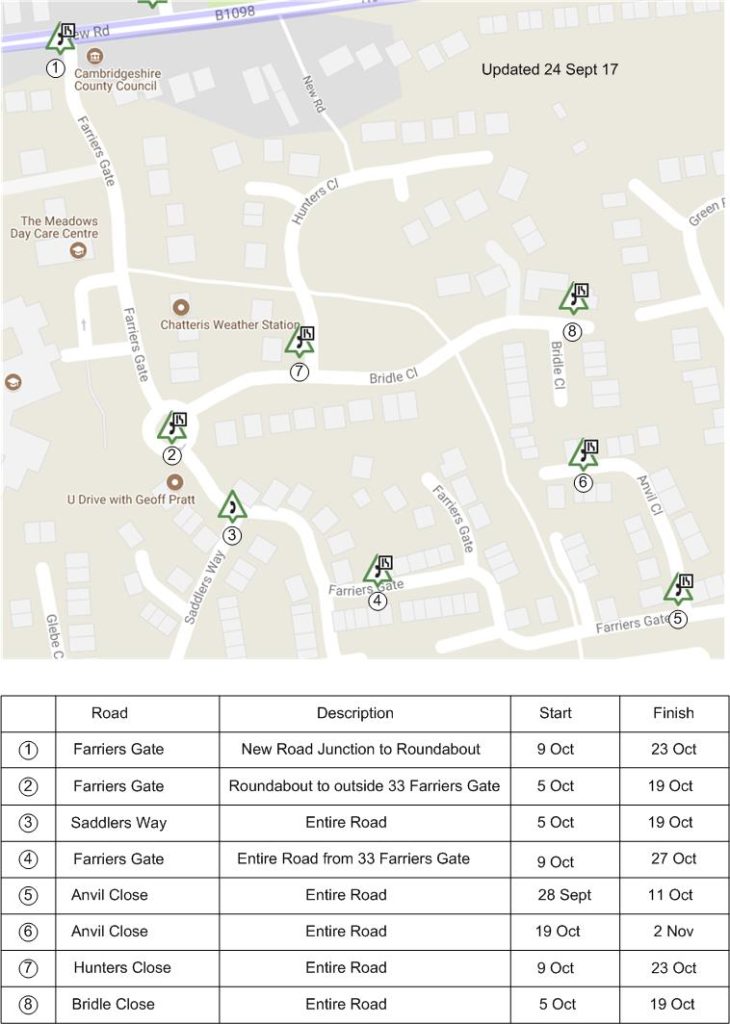 Details on how the Virgin infrastructure is installed is HERE (LargeFile).
The system we are getting from Virgin uses RF over Glass, with the infrastructure being installed by John Henry Group. This comprises of a fibre optic cable blown through a microduct tube from the nearest cabinet to the home. At the outside wall of the house, the fibre is connected to a media converter which changes the optical pulses of light, into data which a coaxial cable then takes to the Super Hub 3 Router.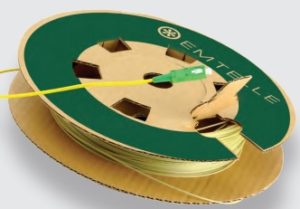 This configuration will give data transfer speeds of up to 300Mbps, a basic outline of how it connects together is below –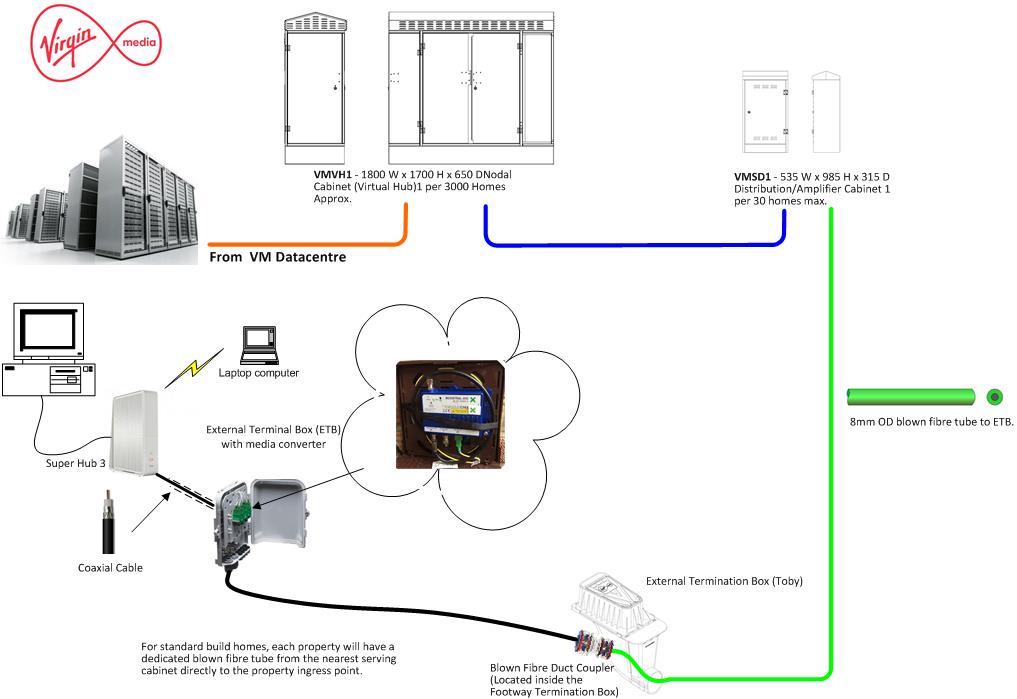 In advance of Virgin installing the infrastructure in the street I have put a conduit through the wall into a dry lining box with a blank please, bit premature, but hey ho 🙂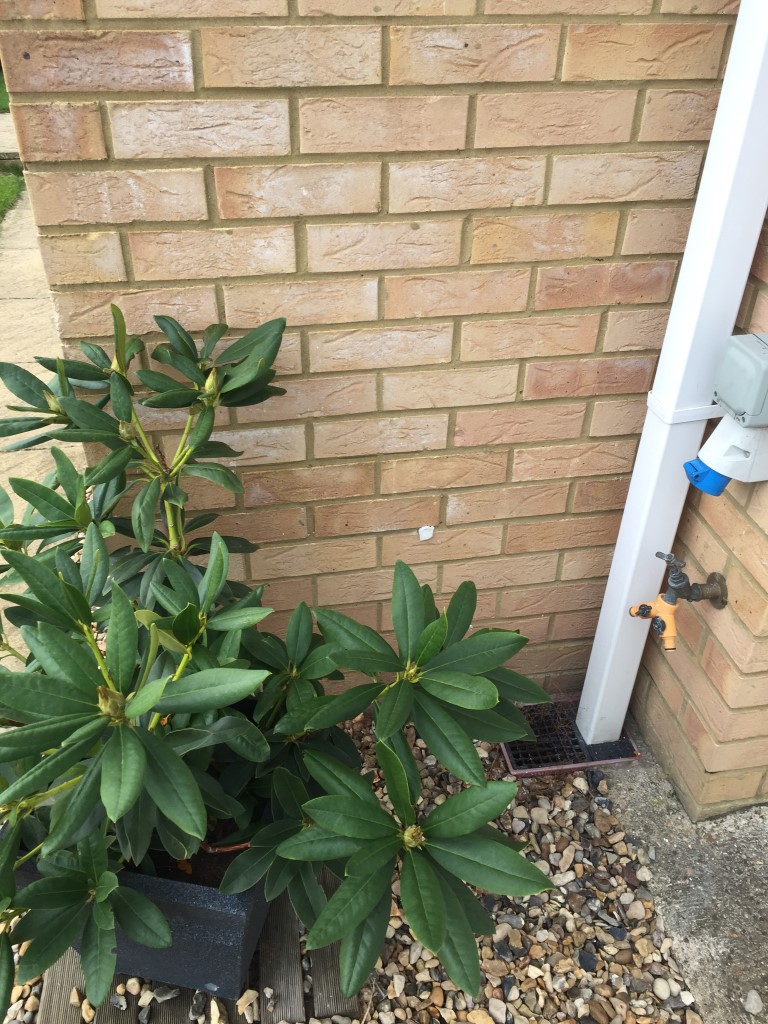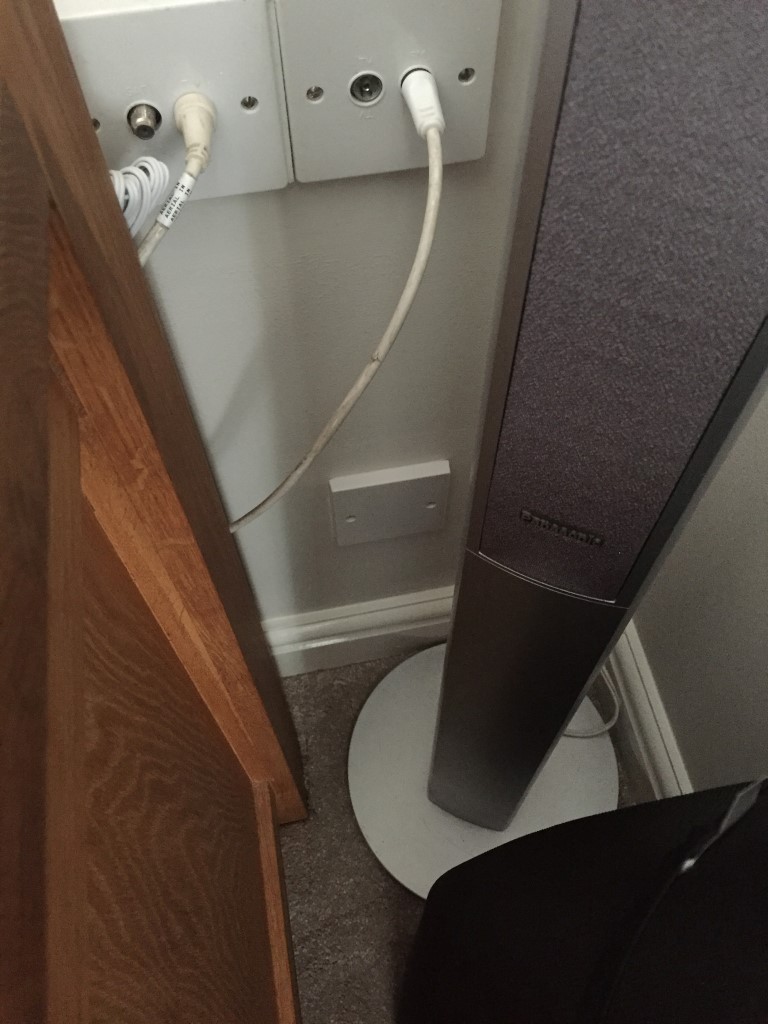 Update 31 Aug 17,  Some work at the far end of Farriers Gate was partially completed between the 28th & 31 August 17, it looks like the main bulk of the civil works where I am will start on the 11 September, through till 23 October 17.
As the works progress I'll try and get pictures and journal my cable installation.
The Pin map shows the position of street cabinets, RED pins are Street Cabinets, PURPLE pins are Main Node locations and WHITE pins remind me where I need to go back to:
Please follow and like us: