I decided to give the weather station a revamp, the two mini projects are the replacement of the Fan used to asperate the temperture/humidity sensor and the replacement of the original Davis temp/hum sensor with the more accurate chipset SHT15.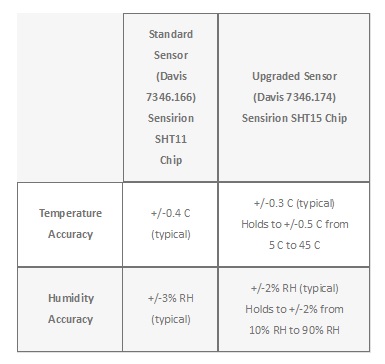 I bought the Davis 7346-174 upgrade from Scaled Instruments in Florida for $67.50 delivered (£51.94), the unit arrived very quickly as expected as I have used Scaled Instruments before and the service is exceptional.
Disassembly was quite straightforward after putting the station in install mode, what I was suprised by was the amount of dirt that had been drawn into to the fan guard and other parts of the Stevensons Sheild which all need a good wash with soapy water: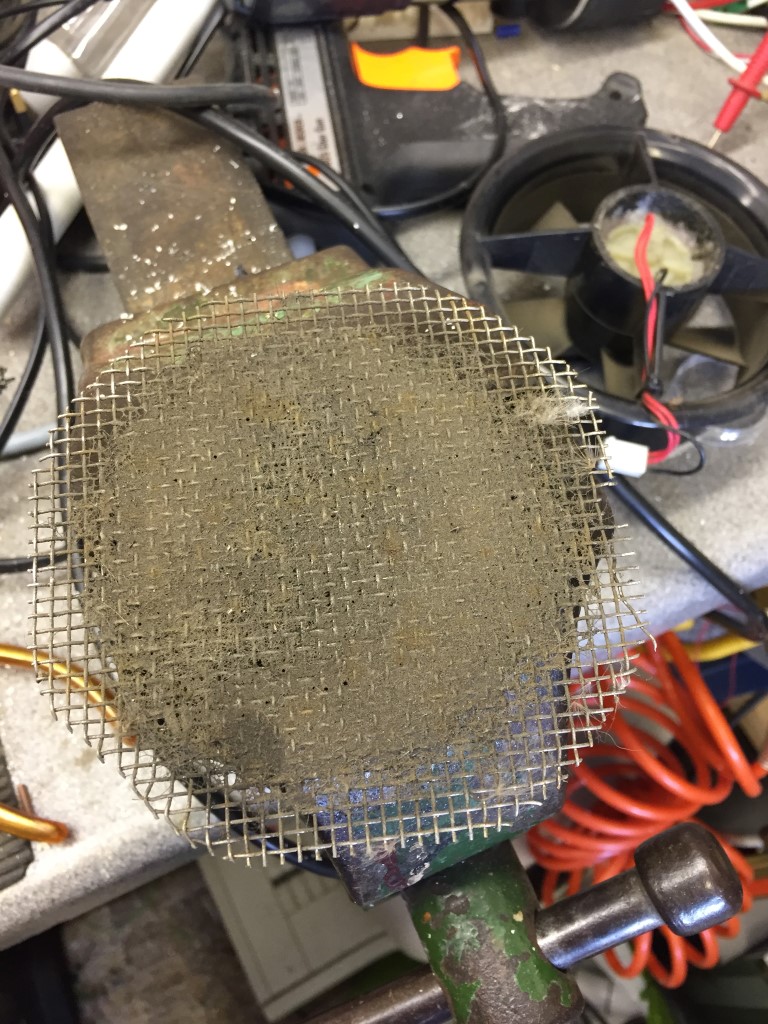 The original sensor is secured with two machine screws and the cable by a 'P' clip: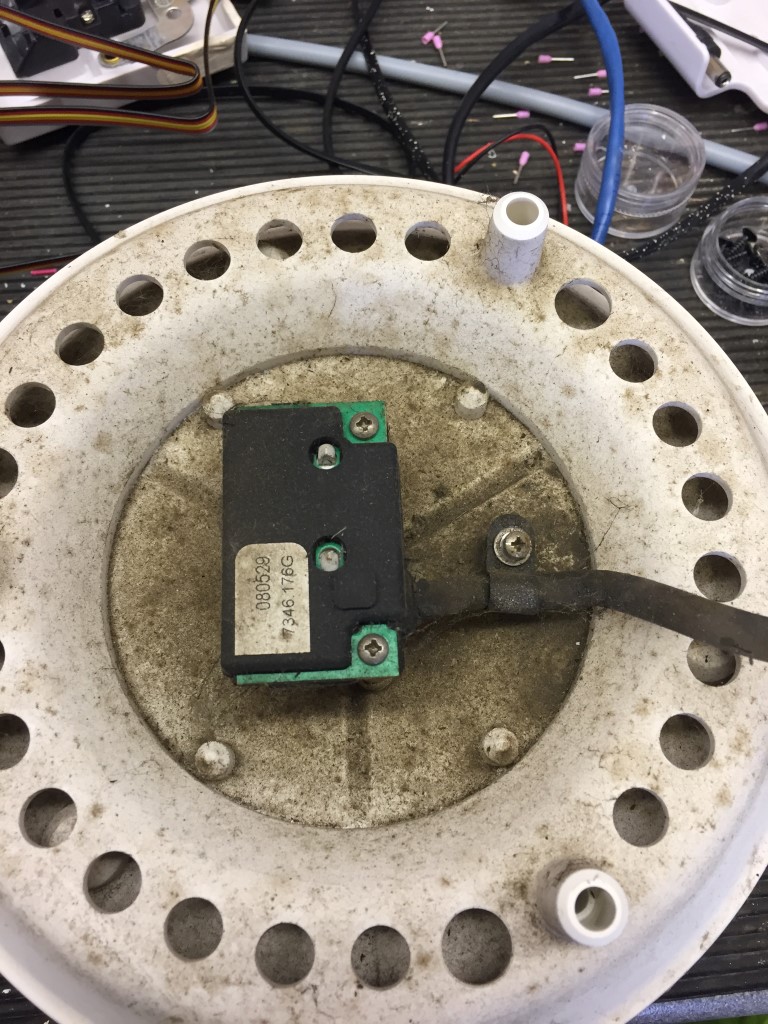 The replacement sensor was a direct fit as you wpould expects apart from the fact that instead of a 'P' clip, the environmental coating was used to form a cable clip, thit need a stand-off and additional machine screw to enable the sensor wire to be secured.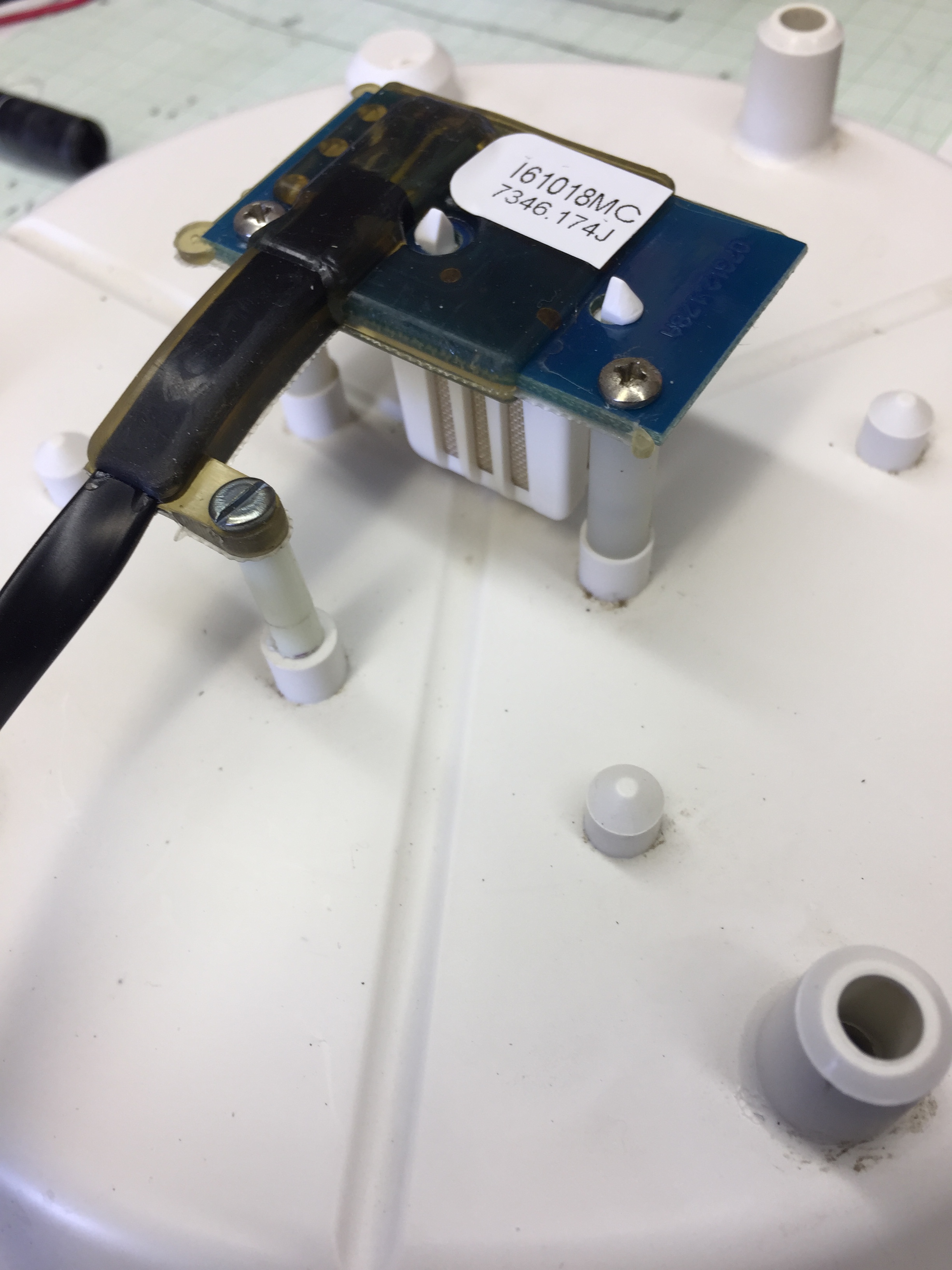 Once the housing was reassembled, sensor plugged up, fan reconnected and the station taken out of install mode everything worked just fine.
I'm awaiting the new fan to be deivered, so the second part of this will be blogged soon.
Please follow and like us: