This Blog post went into detail on the sensors used for the mast position, I have found reasonably priced ferrous metal inductive proximity switched, these are non contact devices with a detection range of 5mm which is perfect for my application of securing pin detection, feeding into the masts PLC logic controller.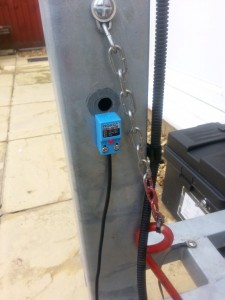 Sensor mounted below bottom mast securing pin hole, the sensor was fixed the mast by drilling and tapping a 6BA hole, the HSS drill size of 2.3mm for a 6BA tap cost 99p for 10 from Hong Kong, the machine screws which come with the sensor appear to be  imperial and were discarded.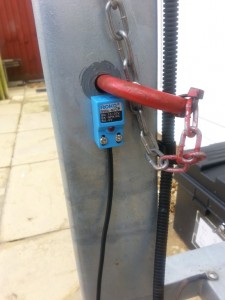 Test position for alignment and operation checking.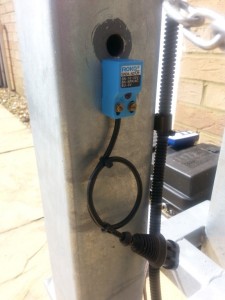 Lower pin sensor finished with a three pin male Superseal waterproof connection, the female will break out of the 10mm convoluted conduit via a hinged tee piece.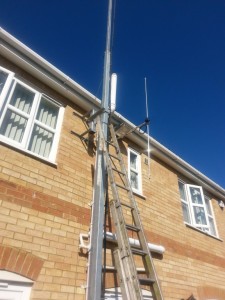 Top mast securing pin sensor being fitted, this pin stops the mast from tilting down (Luffing), the output from this sensor, like the bottom pin detector will influence the functions available in the PLC controller, for example, if the mast is elevated and the top pin is removed, the mast will not lower as this is an unsafe condition.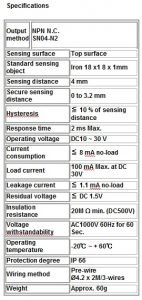 The next stage is the mounting of the controller cabinet and wiring which can be found HERE.
Update 20 July 17 – Top proximity failed and had to be replaced, no sign of water ingress and the potting and cable entry look in good order, so not sure what the cause of the failure.
Please follow and like us: