What is Sonoff –
Home automation is "The Internet of Things". It simply means the way all devices or appliances are networked together to provide customers with a seamless control over their home equipment.
Sonoff is an affordable device that provides users with smart home control. It is a WiFi based wireless switch that can connect to a wide range of appliances. Sonoff transmits data to a cloud platform through the WiFi router, which enables users to remotely control all the connected appliances, via the mobile application eWeLink. The cloud server of Sonoff is Amazon AWS global server.
Sonoff makes all home appliances smart. As long as the mobile has network, users can remotely control the appliances from anywhere at any time. Another feature available is to set timing schedules for the appliances, which can include countdown, scheduled on/off, and can thus, help users maintain an easy life.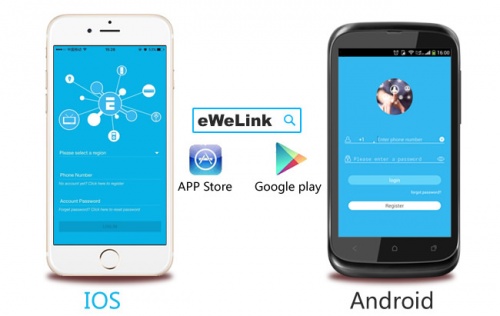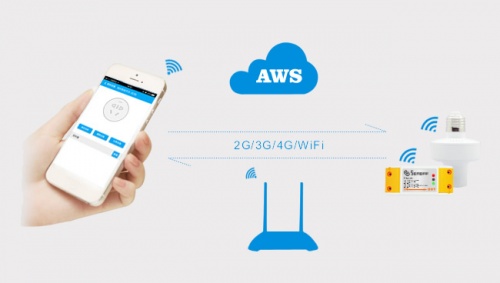 The unit I needed to modify was the Sonoff Basic, this is a simple WiFi enabled unit which will switch 230v on or off, however, the application I needed was for it to switch a set of voltage free contacts, as these cost less that £6.00 each, its worth a go with the soldering iron.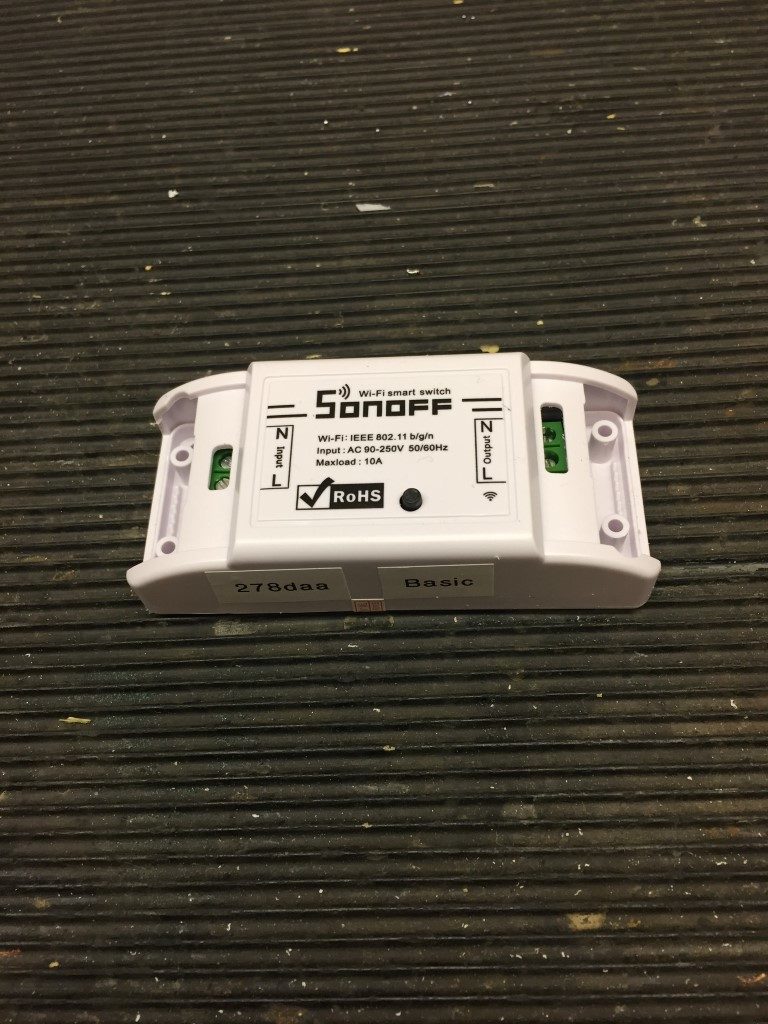 The unit is very compact and before starting, I paired it with my mobile phone and checked that it worked correctly.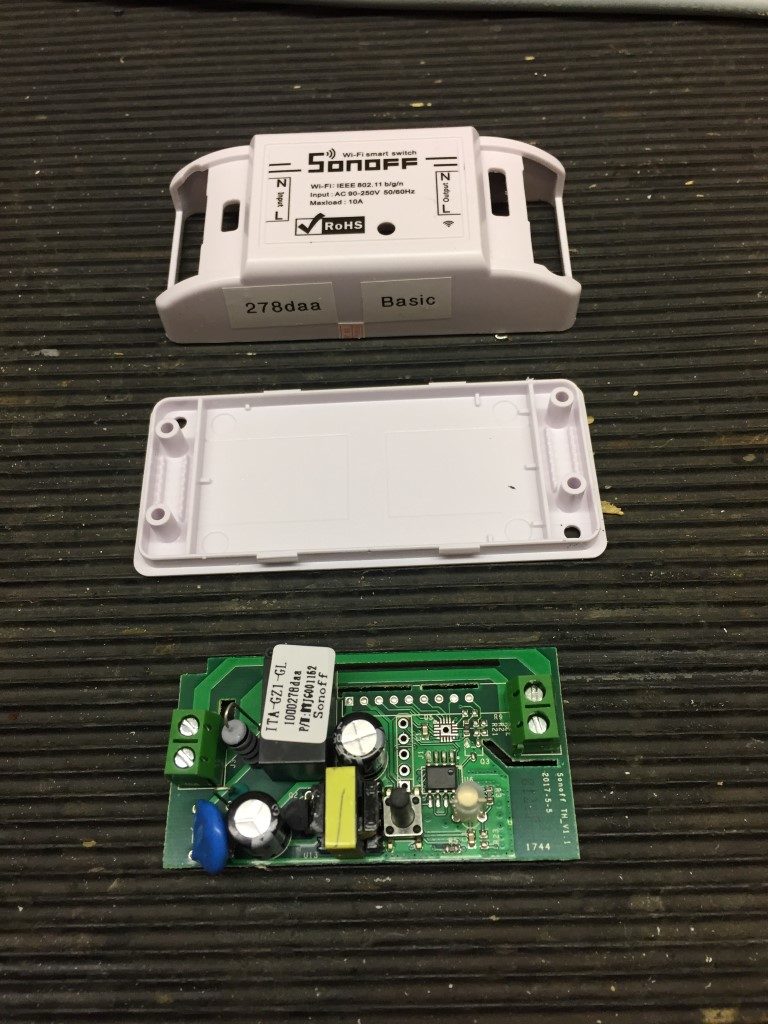 The top simply clips off the base and the PCB comes apart without any fixings after cutting the paper security seal.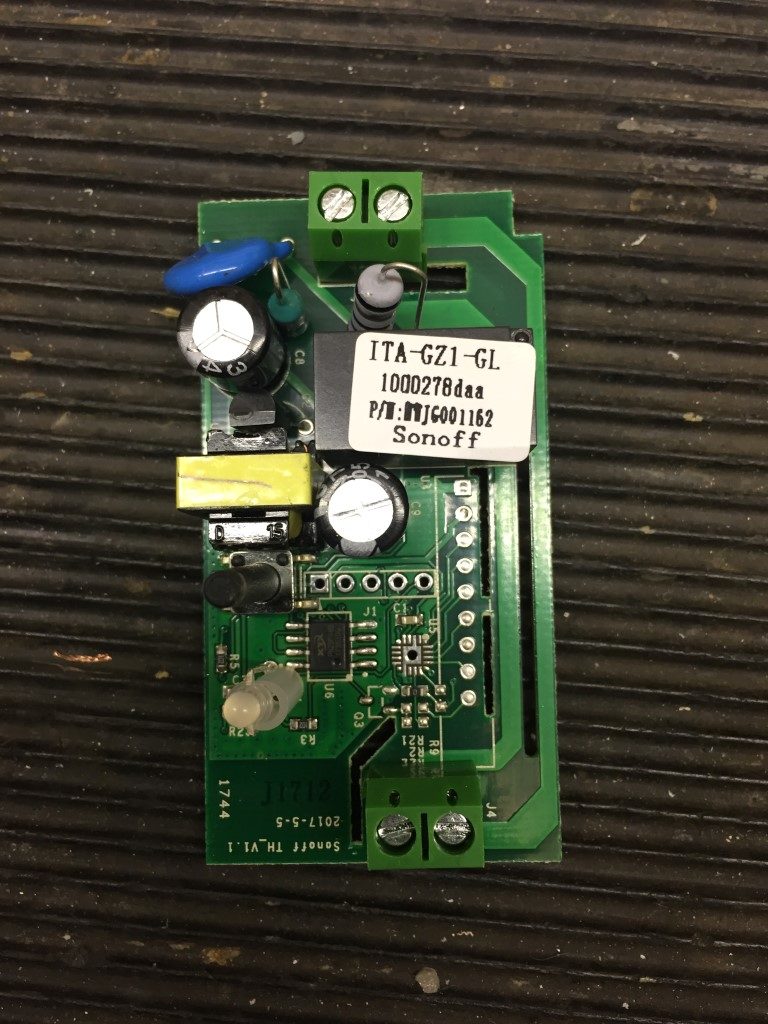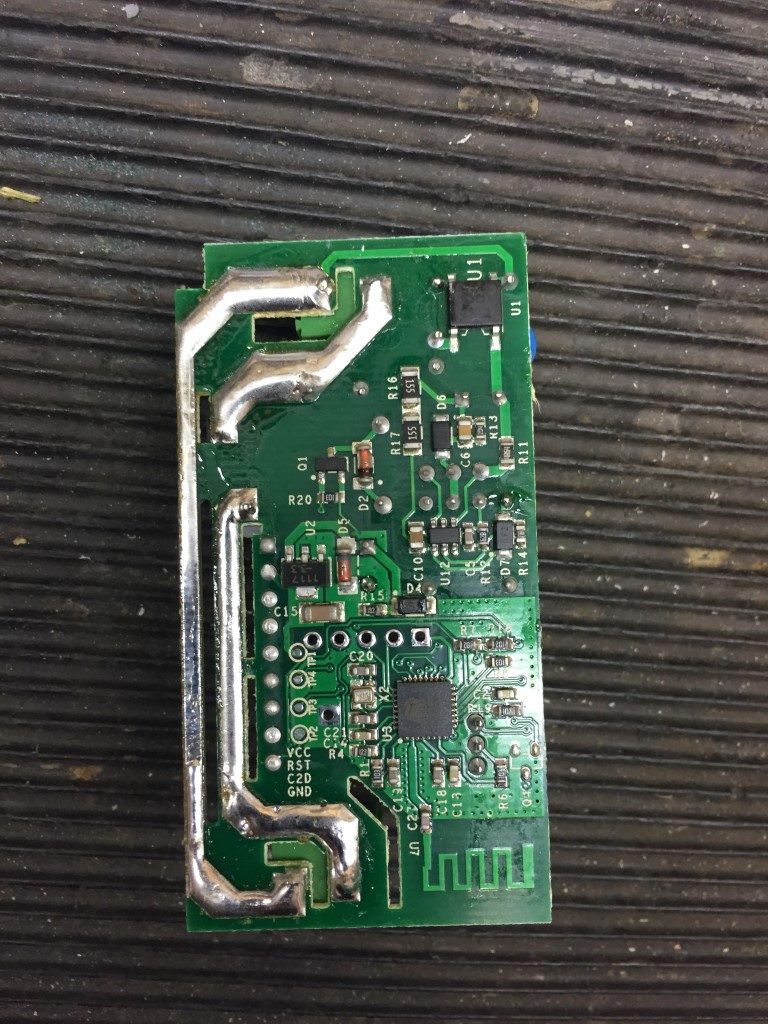 The relay has the Sonoff sticker on it and the mains is switched through the relay, the board uses double sided tracks for this.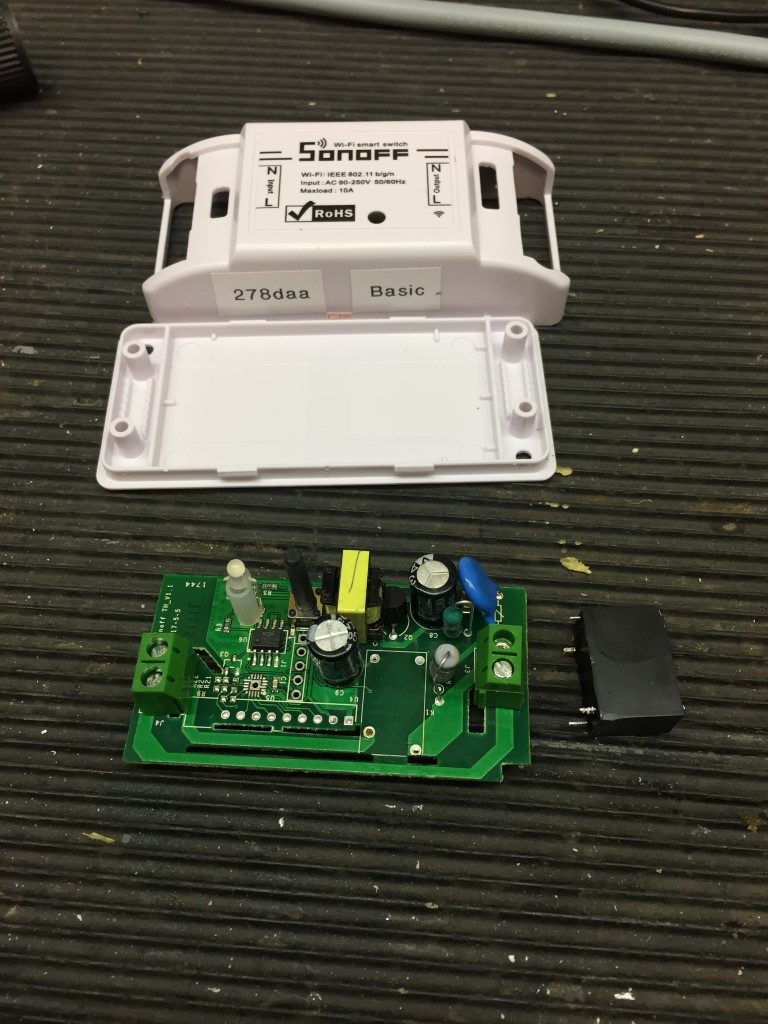 The relay was desoldered and removed from the PCB, this then allowed access to the tracks which were cut with a Dremel.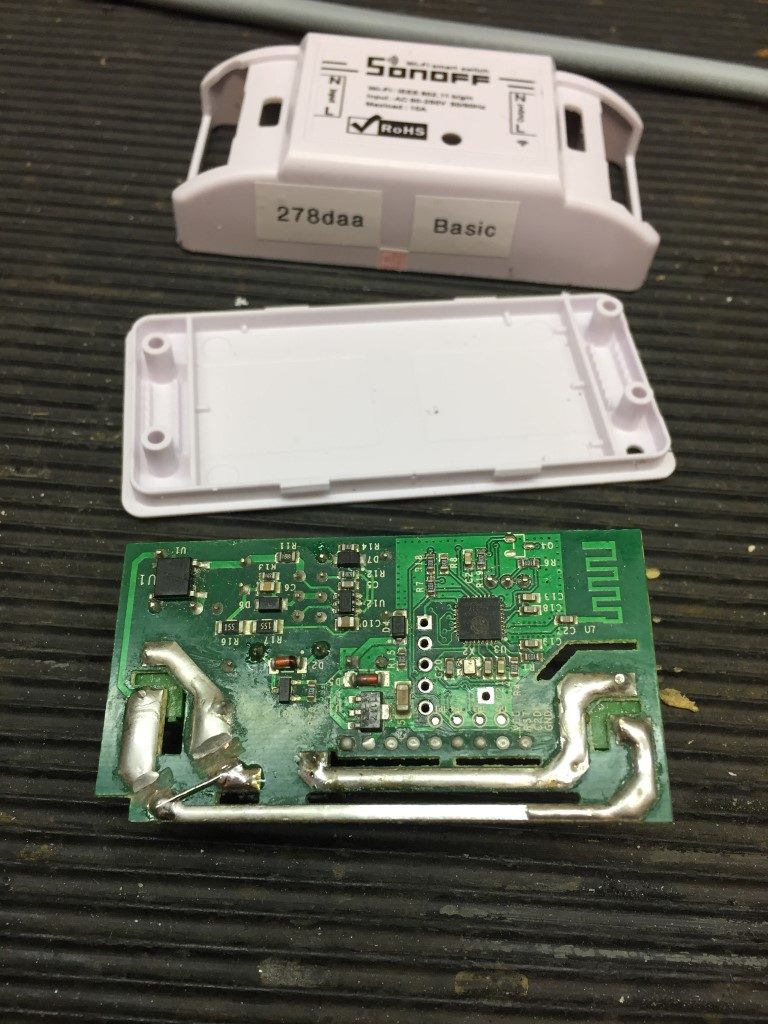 The picture shows the bottom of the PCB with the tracks cut from the 230v input and a shorting link to complete the relay switching circuit.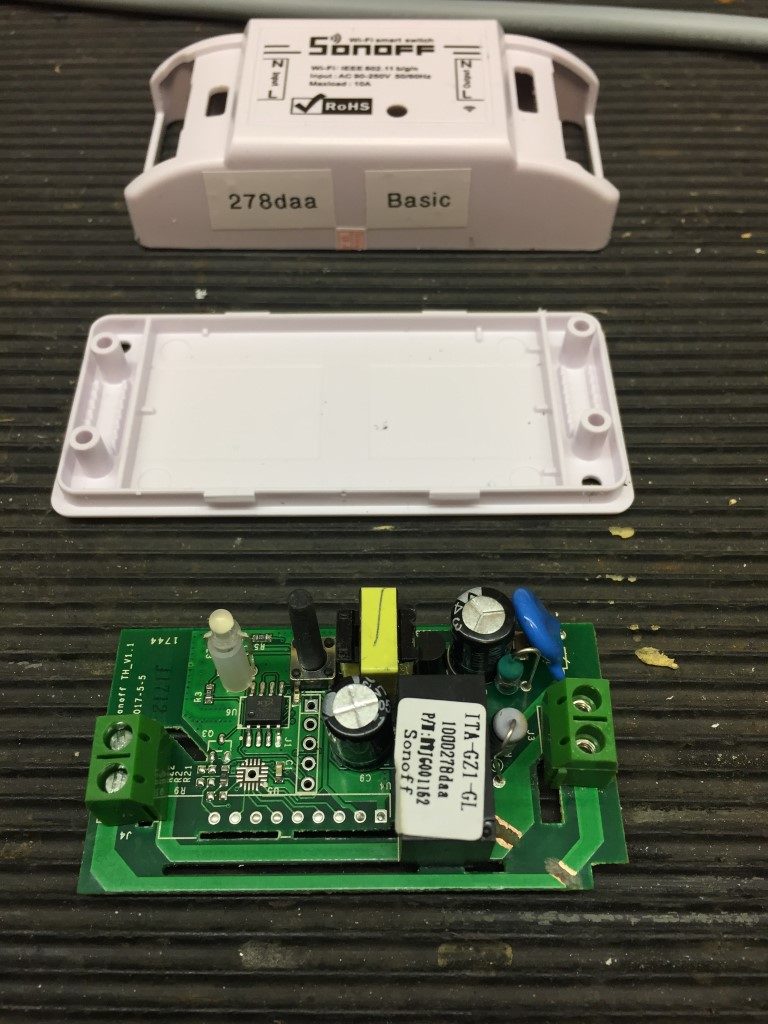 This shows the relay back in place and the top tracks cut, the modification now allows a voltage free changeover which will be used to bring on my low voltage triggered external lighting.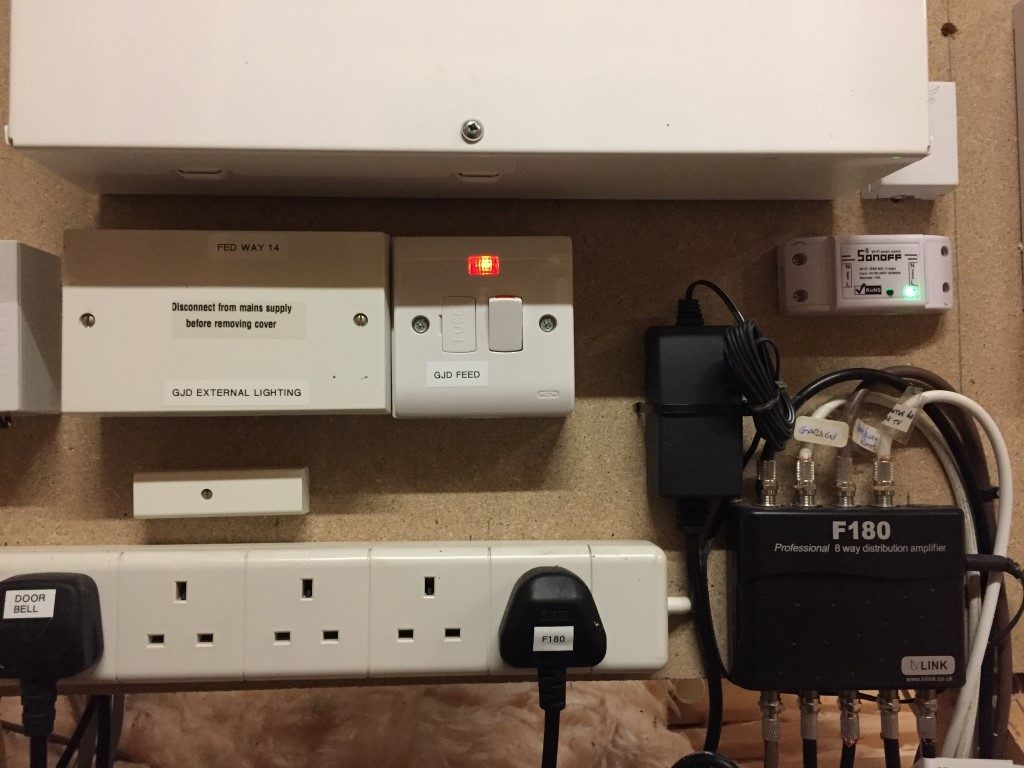 Sonoff installed and connected to controller.