Sonoff POW is a WiFi switch with the added facility of monitoring power consumption to the load it switches also it can run trends over time and give instantaneous readings.
I currently use a Belkin power meter inline with my home network UPS so the Sonoff POW is a great addition enabling remote monitoring.
The first job was to attache the IEC plug and socket to the Sonoff POW, I had a small IEC extension cord which I simply cut in half and used that.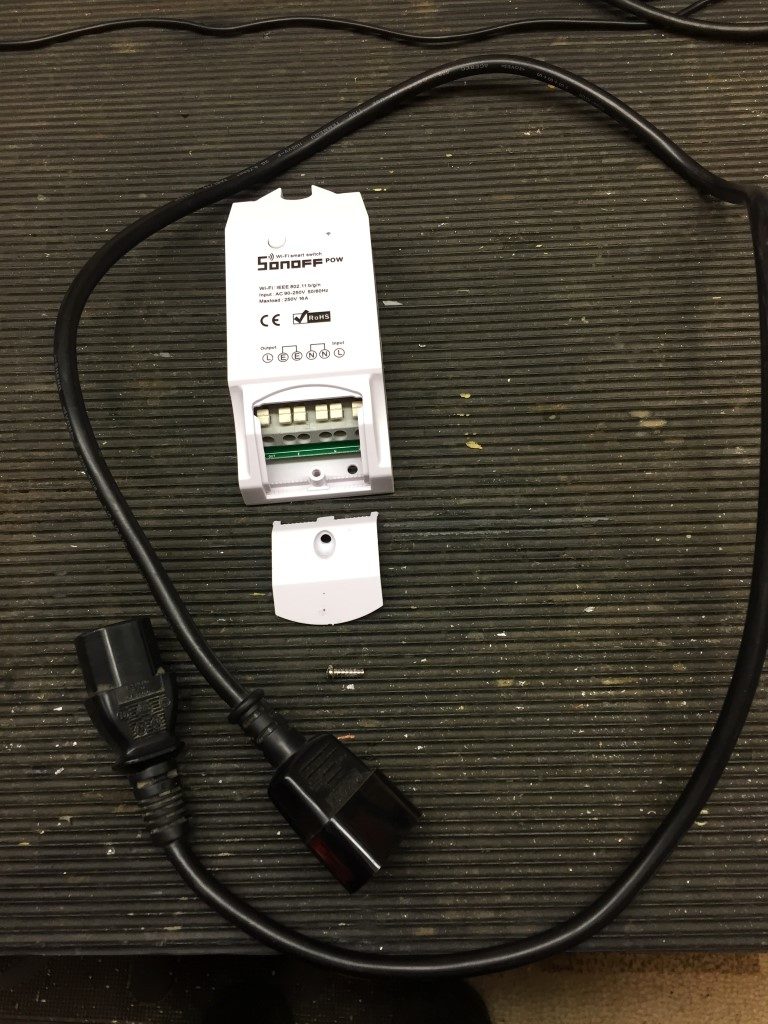 Stripping the cable back, I used bootlace ferrules on the wires going under the spring connection terminals for a neat job.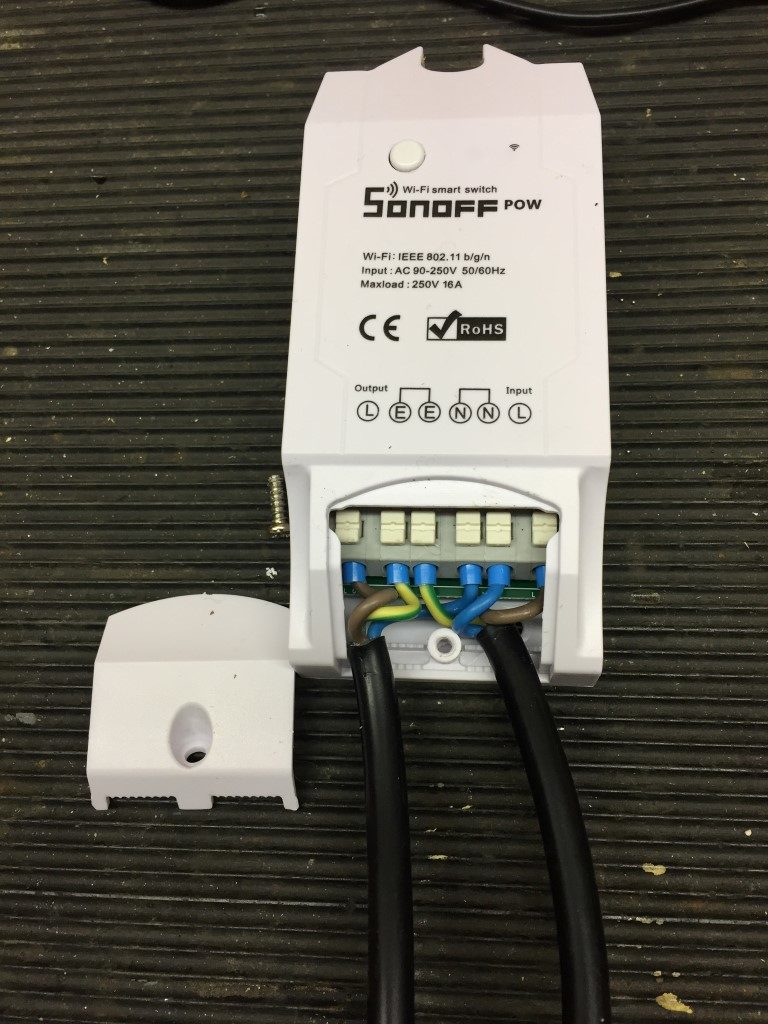 Once the connections were made, the lid was fitted which has integral cable grips to keep the cable from being pulled out.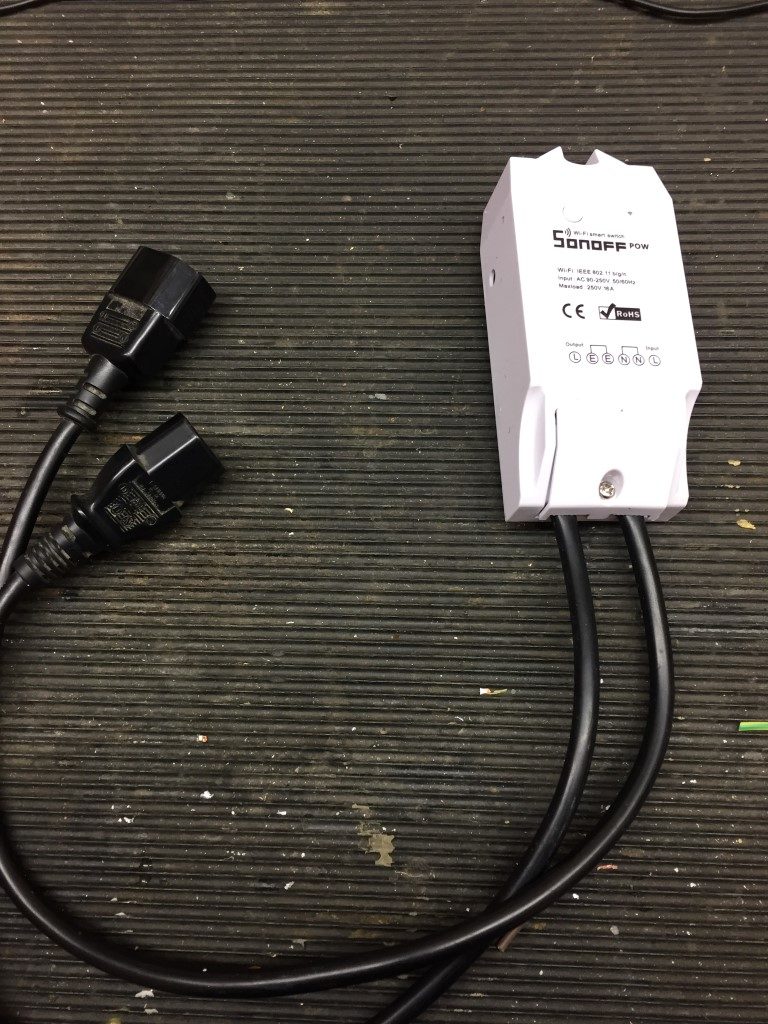 Making sure that the socket is used for the Input and the plug for the Output, I powered the unit up and paired it with my iPhone and the internet.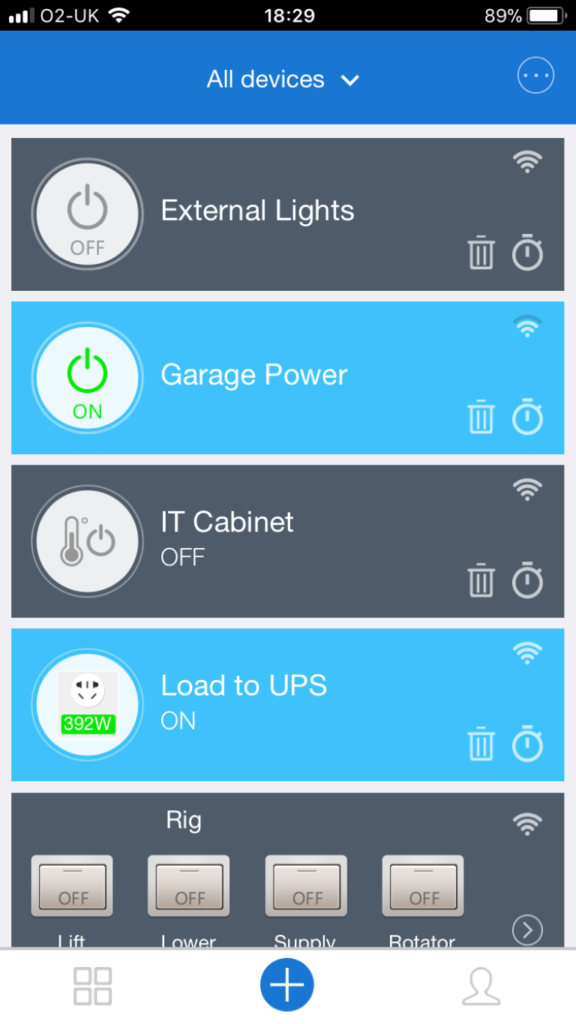 To connect to the UPS, I simply unpluged the IEC plug suppling the UPS and placed the Sonoff POW inbetween, using the plug from the Sonoff POW output to reconnect to the UPS and thats it!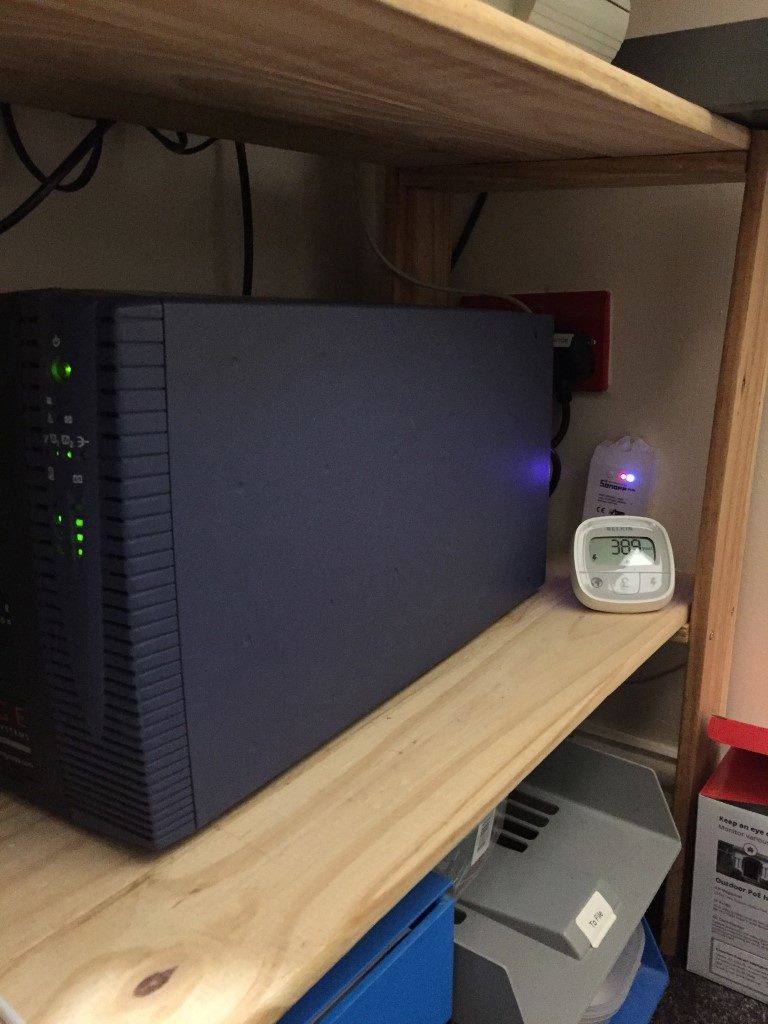 The reading from the Sonoff POW and the Belkin seem to tally up, so well pleased, regarding the On/Off switching function, I will be using this test the operation of the UPS by simulating mains failure, the Sonoff App software allows for a detailed schedule to be created, so may well automate this as some point.
Please follow and like us: