I installed 150W/M electric underfloor heating in the kitchen and utility, each area was controlled using a seperate TS700 programmable touch screen controller, these were bought off eBay for £20 each.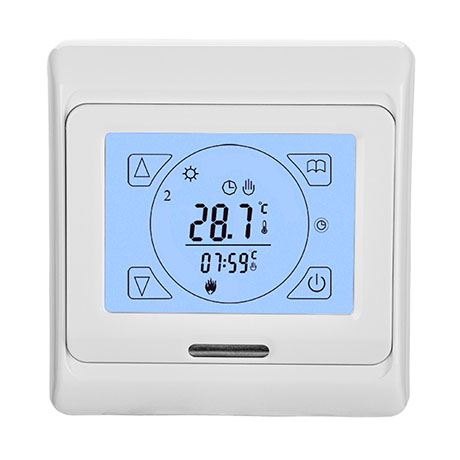 The TS700 worked fine but wasn't very user friendly to programme and so you ended up not making any changes after the initial setup.
Looking for an alernative controller which will be within my buget and fit the same footprint as the TS700 and be Smart, I came across the BHT-002 series of WiFi enabled Thermostats on Aliexpress.com.
The Smart aspect means I can use an App (Beca Smart) to control and programme the controller, also as its App based, I can share permissions with familiy so they also can control the floor heating, another bonus is the ability to have control via Alexa.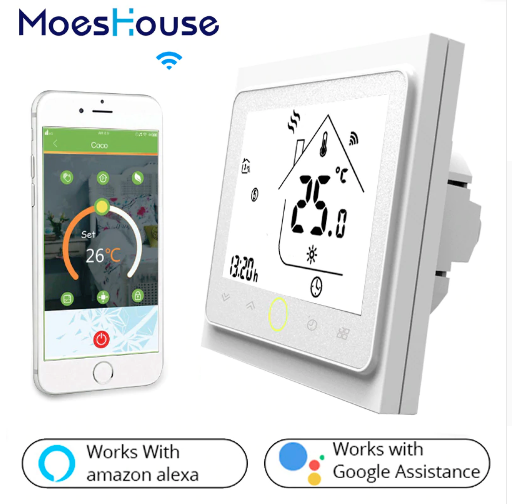 The BHT-002 Series of controller has different versions, the one I selected was 240v AC and capable of switching 16A, it has a backlit display and WiFi connectivity.
Connection to the iPhone App was painless and the instructions an setup are considerably easier than the TS700, the cost from Aliexpress was £20 each, unfortunatly I had to pay £11.07 Customs Duty when they came into the UK, but they were a breeze to swop over from the TS700 and work perfectly.
A nice touch is the comfort light on the controller to show it is powered, all in all, a really good move to make the change.
Please follow and like us: