As a DIY home improvent project, I'm installing electric mat underfloor heating, whilst researching this I noted in the American market they sold a device called 'Loudmouth' which warns of damage to to the heating cable during installation, rather then complete the floor only to find the heating cable was not working!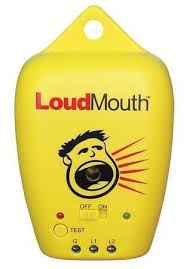 In the UK underfloor heating manufactures sell a version of 'Loudmouth', the prices vary from £9.99 to £30.00,  I bought one online for £10.49 inc P & P after searching the internet in vain for a schematic in order to build one. (Damage-Sensor-Instructions).
As I'm installing more than one mat at the same time in different areas, I thought I'd simulate the one I bought and make a quick blog.
The parts were from eBay apart from those I had in the workshop, total cost £5.61:
4.5v (3 x AA) battery box with integral switch –  £1.84
S8050 Transistors (Pk 5) or J3Y for SMD – £0.99
3v Buzzer (Pk 2) – £2.38
Resistors, LED, Veroboard already had.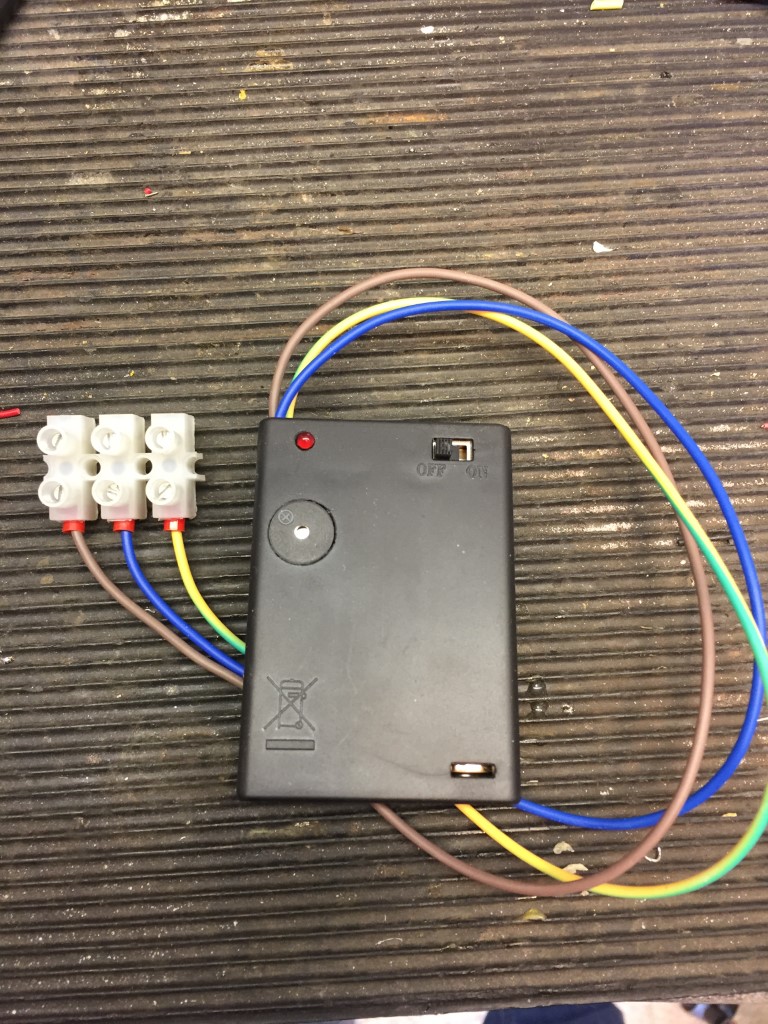 Alerter Schematic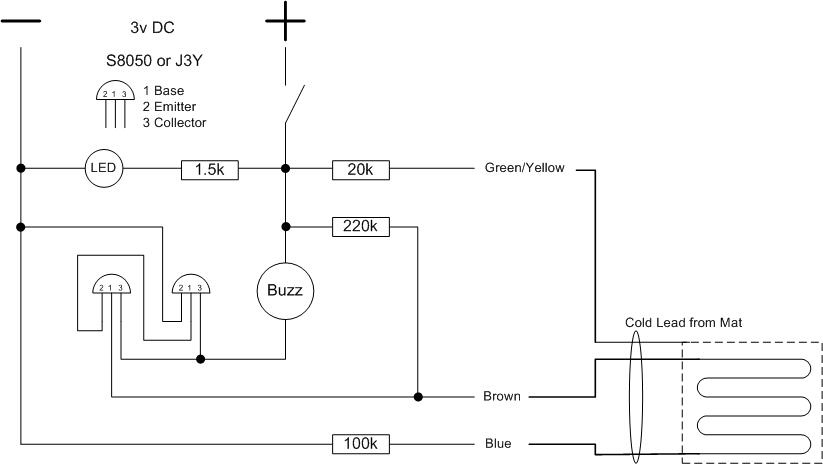 All the parts fit neatly inside a battery box in the space left by the lack of one of the AA batteries, the unit works on 3v, so only two batteries are needed.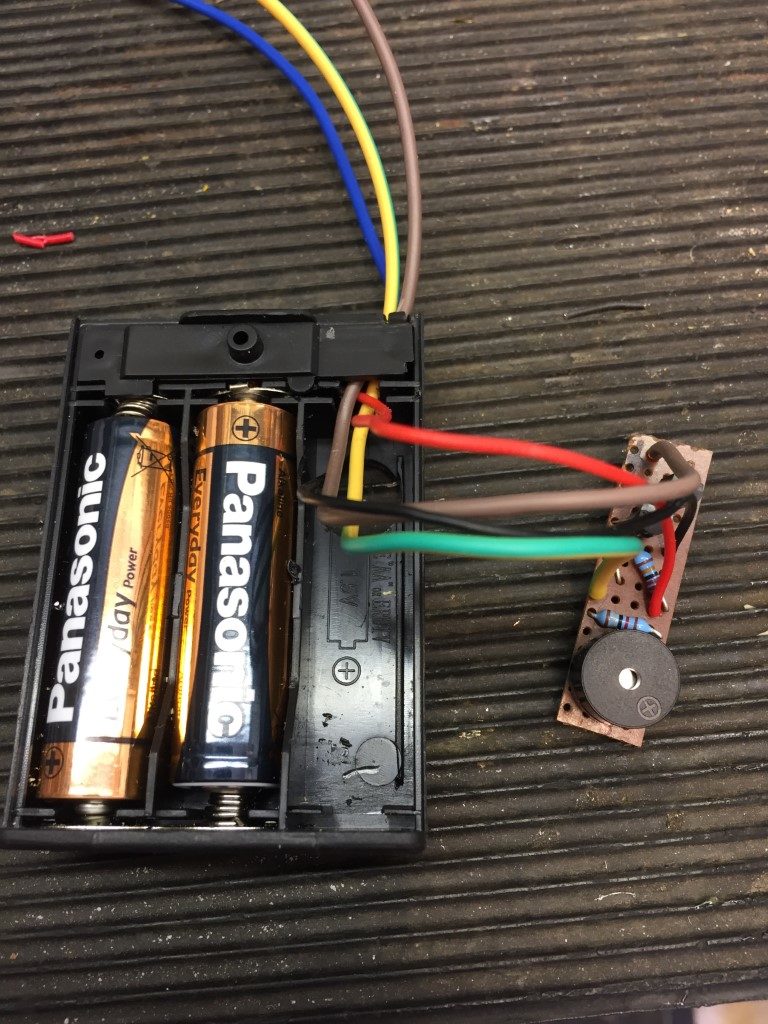 How To Use
Before unboxing the underfloor heating mat, measure and record the mats element resistance and resistance to the sheath, if this meets with the manufactures instructions, the alert unit can be connected after the mat is laid out.
Turning on, the LED will light and the buzzer will sound, the LED stays permanently lit, this acts as a confidence check that the unit has power.
Connecting the Brown and Blue wires together will silence the buzzer, touching the Green/Yellow wire to the connected Brown and Blue wires will cause the buzzer to sound.
In use, the Brown, Blue and Green/Yellow wires will be connected to the underfloor heating mat cold lead cable wires, the heating element wires are a continuous circuit, damaging the cable will  break the circuit  causing the buzzer to sound and alerting you to stop and check and repair the damage before progressing. The element wires are contained within an earthed sheath, the Green/Yellow monitors the sheath for shorts circuits to the elements, and will again alert if damage is detected.
Logic table for the alert to sound
Brown & Blue – Open Circuit
Green/Yellow, Brown & Blue – Short Circuit
Green/Yellow & Brown – Short Circuit
Green/Yellow & Blue –  Short Circuit