I've had a Homebase portable air conditioning unit (Model 636212) for ages, the unit removes 9000BTU of heat and is ideal for my home office, especially with the hot weather we are experiencing at the moment (May, June July 2018).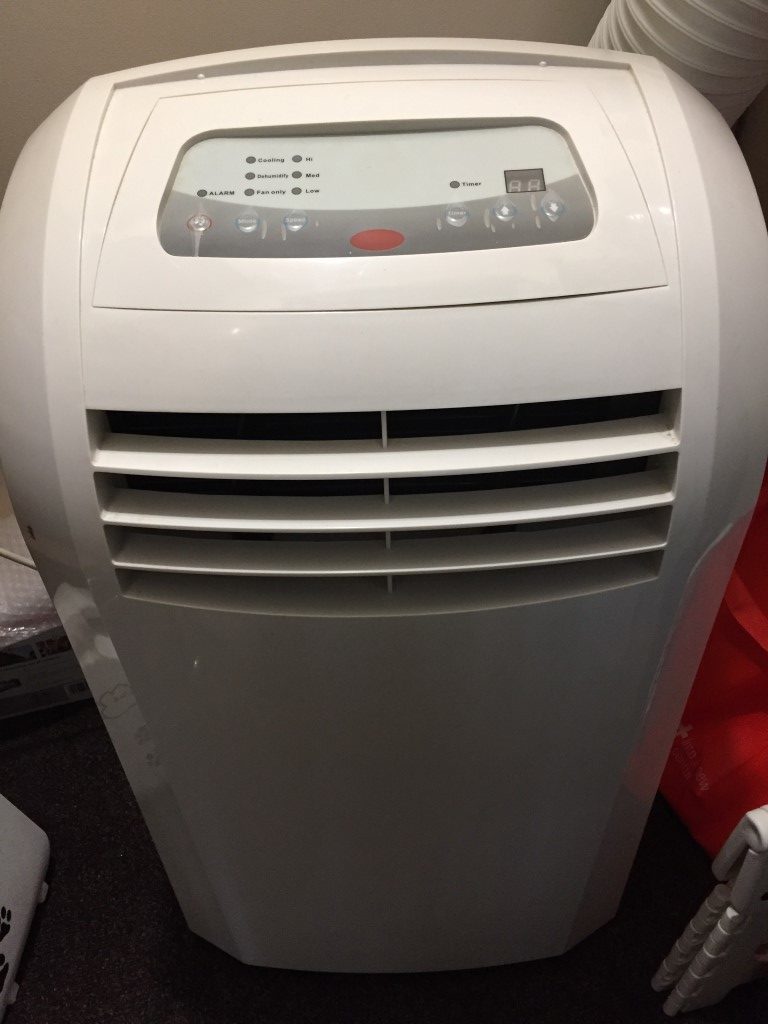 I have a number of Sonoff devices so I thought I'd add remote control to the air conditioning unit, using a Jog Switch (SKU437888).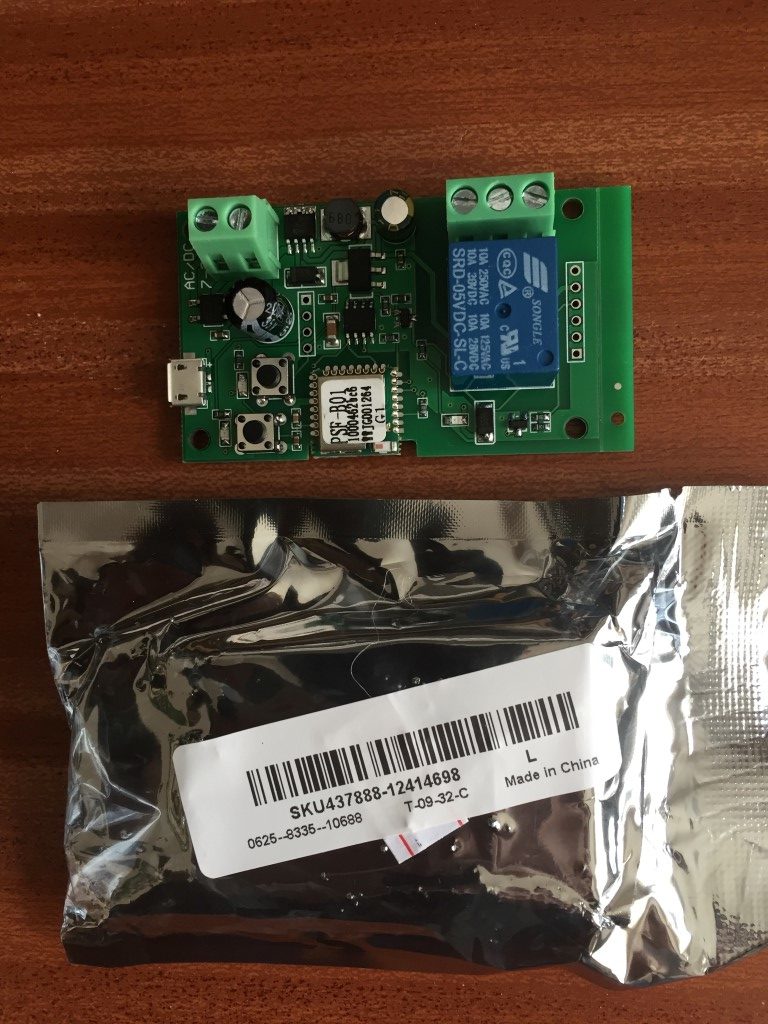 The Homebase unit is turned on and off via a simple push to make button, wiring the Sonoff relay normally open contacts in parallel across the on/off switch allows a single pulse from the relay contacts to either start or stop the air conditioning unit.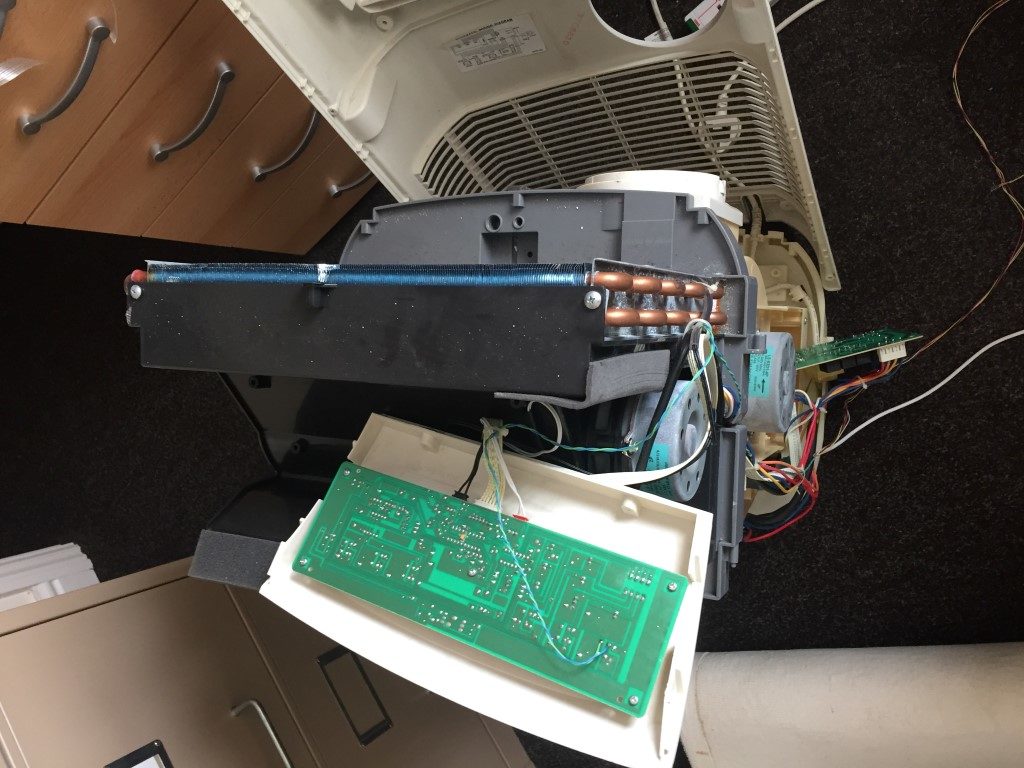 The low voltage to the Sonoff is from the internal Power Supply Board, this gives out 17v DC which is well within the operating range of the device (7v -30v AD/DC).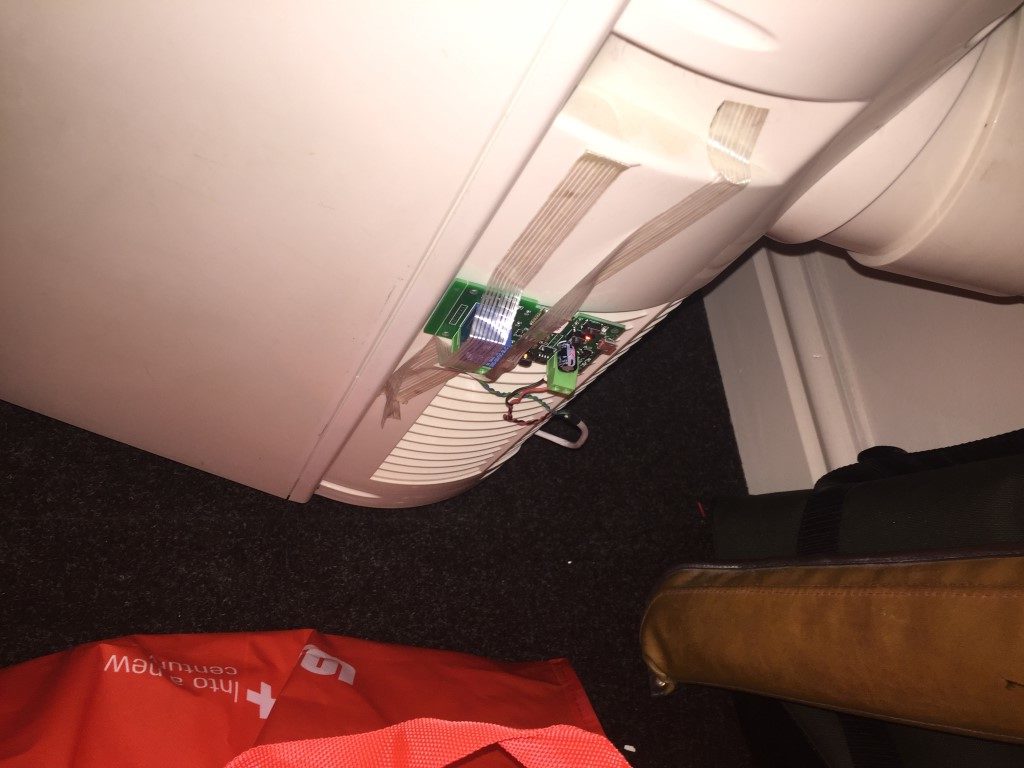 The picture above shows the unboxed module fixed for testing,  total cost was £6.50 and took about 30 minutes, what makes this more impressive is that the EWeLink App allows 'Scenes' to be setup with other Sonoff devices.
I have set the Server Cabinet Sonoff which operates the internal fan to trigger the air conditioning at 34°C, turning OFF when the temperature falls below 31°C.