I have been after getting a Smart Meter installed for the past few years so I could monitor my energy usage in near real time, my original supplier (EON) said that as my gas was supplied via IGT infrastructure, they could not install Smart Metering, speaking to British Gas (BG) and my IGT they said this wasn't a problem, so I switched supplier.
Surprise, surprise, when I came to register for a Smart Meter to be installed British Gas, they said it was not possible for the same reason that EON gave.
I took the case to OFGEM, but my case was undermined as the telephone conversation recording with the BG operative and myself could not be found, however, due to an extensive e-mail trail, OFGEM ruled that BG were to give me a written apology.
Winding forward to the 24 August 2017, I upgraded my British Gas mobile app and 'Book a Smart Meter' button appeared,  with a wry smile I pressed the button and hey presto it accepted my booking, whereas previously this has been declined, and an appointment was set for 3 August 2017 between 13:00 and 17:00.
The BG guy rang before he arrived, he introduced himself as Ashley and was really friendly, taking him to the external meter cupboards I had my fingers crossed that nothing would get in the way to causing a cancellation, as it was, no problems were presented so the installation of gas and electricity smart meters could go ahead.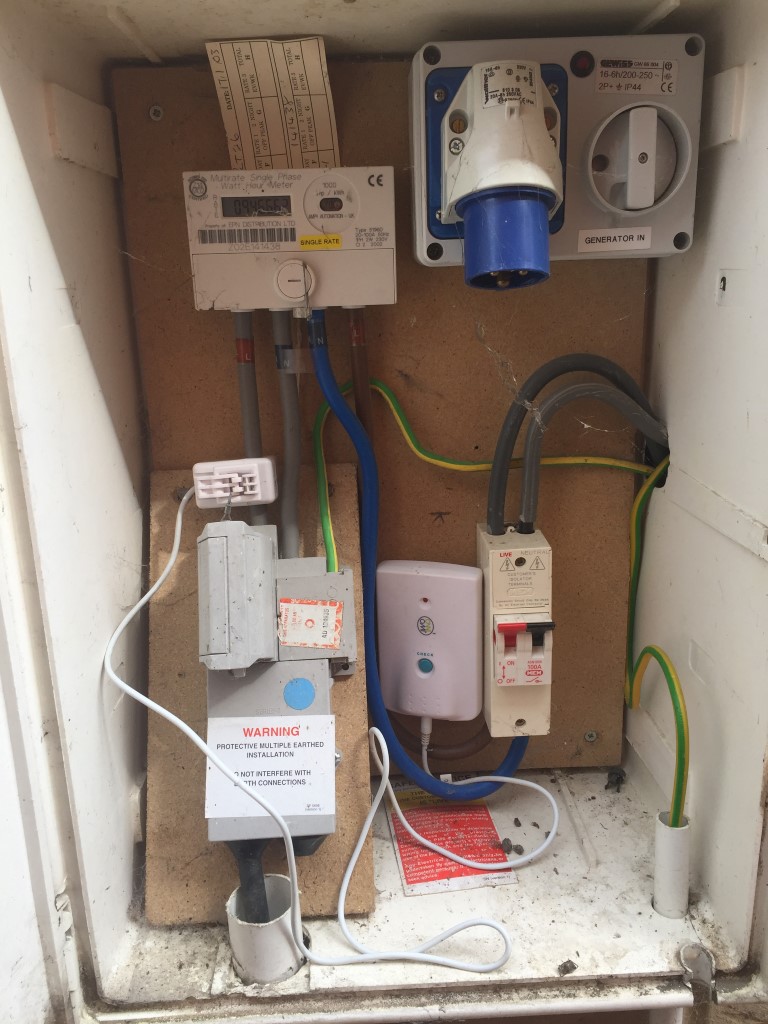 The picture above shows my old meter with an OWL energy monitor transmitter with a clamp on Current Transformer attached to the incoming phase wire, Ashley started on the electricity meter swap out first after checking the nearest socket with a plug in tester   for confirmation of correct polarity and earth continuity, he turned off the consumer units main isolator and central heating boiler before pulling the main service fuse.
Due to the larger size of the smart meter, he had to shorten the tails from the cut-out, apart from that, the exchange took about 40 minutes in total and the OWL monitor is now redundant!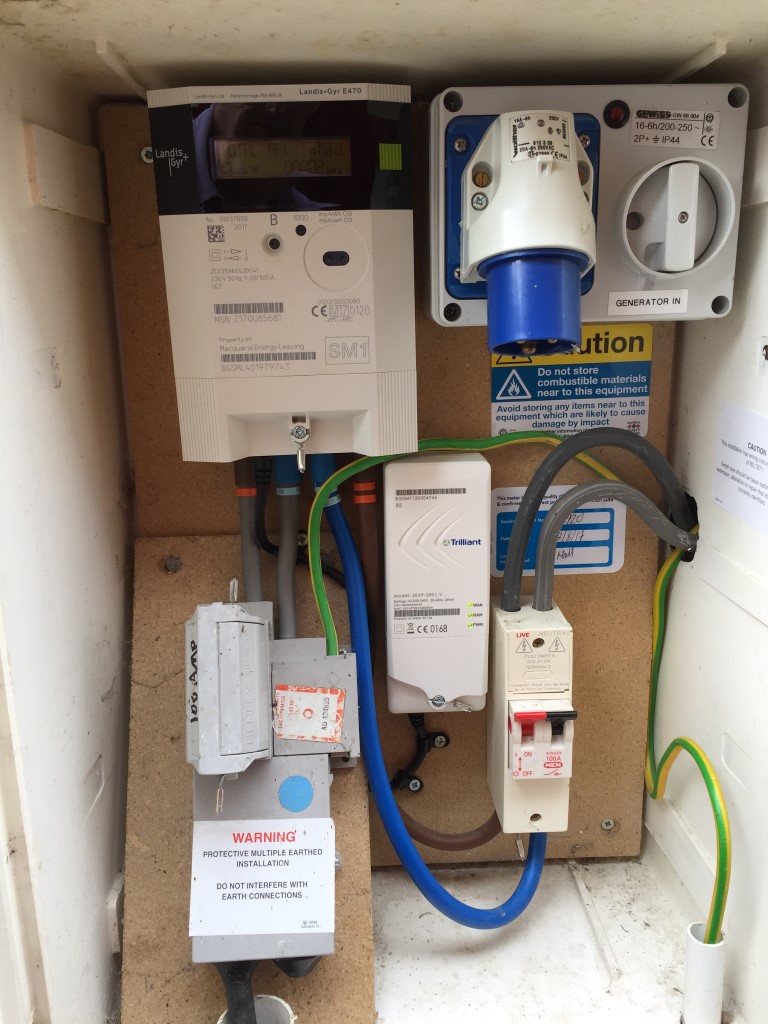 The replacement of the gas smart meter was a bit more challenging as the new meter would not fit without meter exit pipework modifications.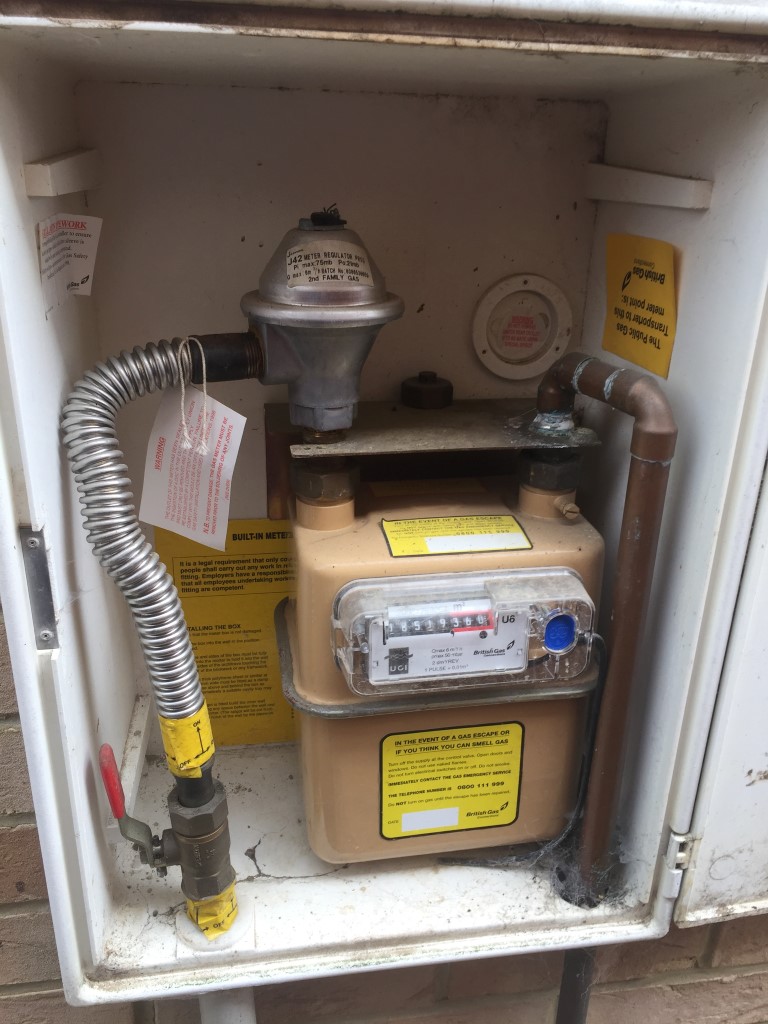 Ashley isolated the gas supply and stripped out the old meter, regulator and anaconda pipe, replacing the regulator and pipe with new, he offered the meter up and noted where the meter outlet pipe needed modifying.
He cut out the existing pipe and soldered in a prefabricated swept connector and it was a perfect fit.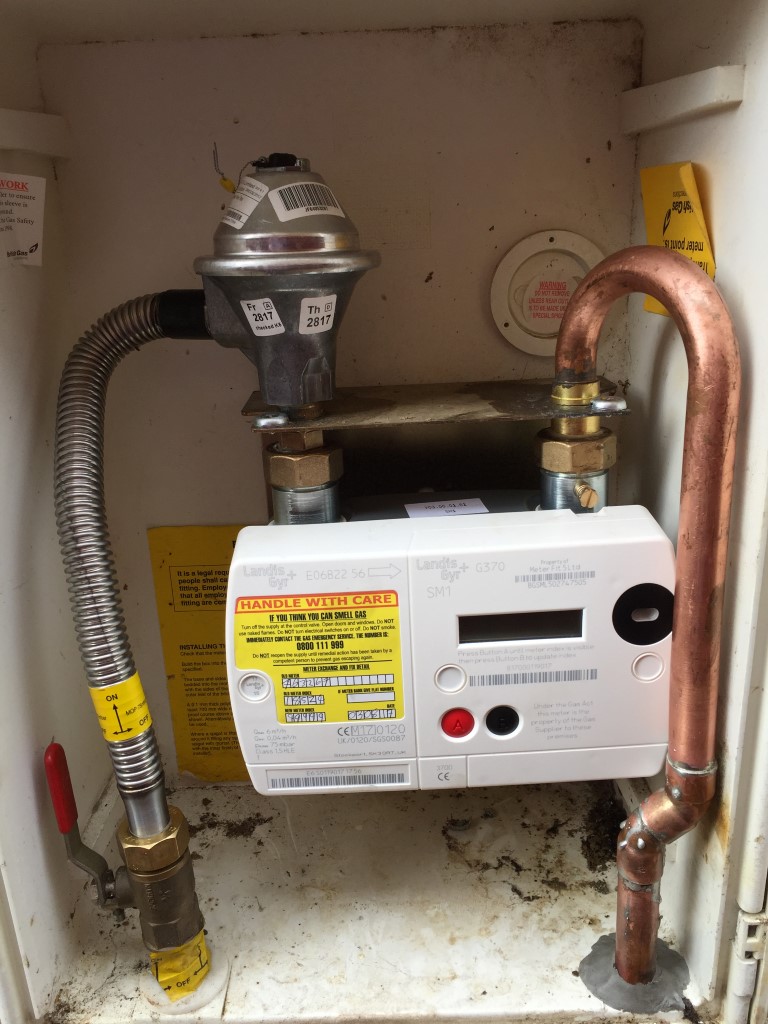 Link to Landis & Gyr Gas Meter Information
He tightened all connectors after replacing all 'O' rings with new ones and gave his works a pressure and leak test, once finished he sealed the outlet hole from the meter cupboard with flue cement.
He then ran through the display and went on his way, overall it took about 2 hours to fit the two meters and one major positive was that he found a loose connection on the neutral from electricity isolator switch to my consumer unit, so well pleased that he did a quality job.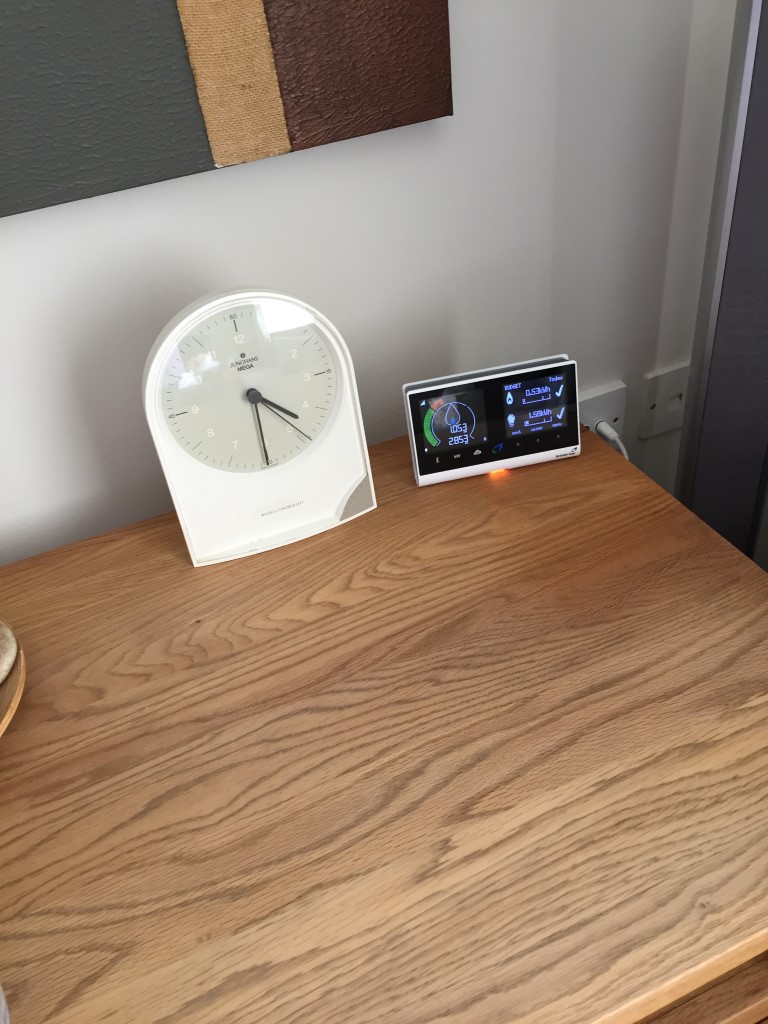 Link to Smart Monitor User Guide
I opted for 1/2 hour reading to be captured throughout the day, the combined log is automatically uploaded daily to a remote server via the mobile network, logging into My Energy Portal will allow you to see you consumption breakdown over time: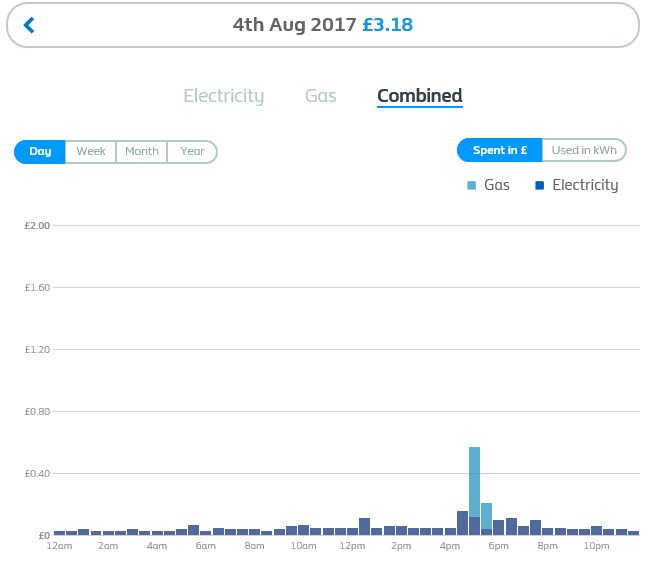 So, all done, its taken a few years to get and at one point I thought I would have to wait until 2020, fortunately I was wrong.
Updates
11 August 17, my mobile and online British Gas app no longer show half-hourly usage, instead they show seasonal overall consumption, I have raised a service ticket to see if this can be returned to as it was, the old IGT card was mentioned during my converstaion with the service desk and I said I have a screen grab posted to the internet, so I know it was working!!
16 August 17, Yeah!! My Energy portal is back working showing 1/2 hourly usage figures.
4 September 17, noticed that the gas reading was not being updated on the remote display after 30 minutes of use, it to update with all the reading the next day and then at random times the gas icon would light, BG coming out on 2 Nov 17 to replace the  display.
3 November 17, indoor display changed by BG but he could not wait the 30 minutes to see if gas registered on the display, unfortunately it still doesn't update.
14 November 17, spoke to BG Smartmeter department on 0333 2029821 and there is nothing that can be done to get my display to show gas readings every 30 mins, they are working on the issue, but as yet there is no fix.  Meter consumption readings are updating via the Vodaphone network  ok.
I'm disappointed as the display does not give the functionality as advertised, but it is free so I've nowhere to go with this.
16 December 17, not sure if its a fluke or not, plugged the display in upstairs and after a week or so of not showing gas being used, it suddenly started working.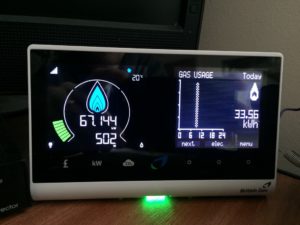 Please follow and like us: