Link to original Davis Fan Motor change
When the original Davis FARS motor failed I installed a new motor and kept back some spare motors, waiting for the inevitable motor failure to occur, reading online, changing from the Davis Fan to a PC varient made a lot of sense and not only is the life of motor excellent, but it is possible to monitor the motors output for operation.
I was interested to know the existing Davis fans air flow, mine was running at 2.4vDC and showed 9.7m/s: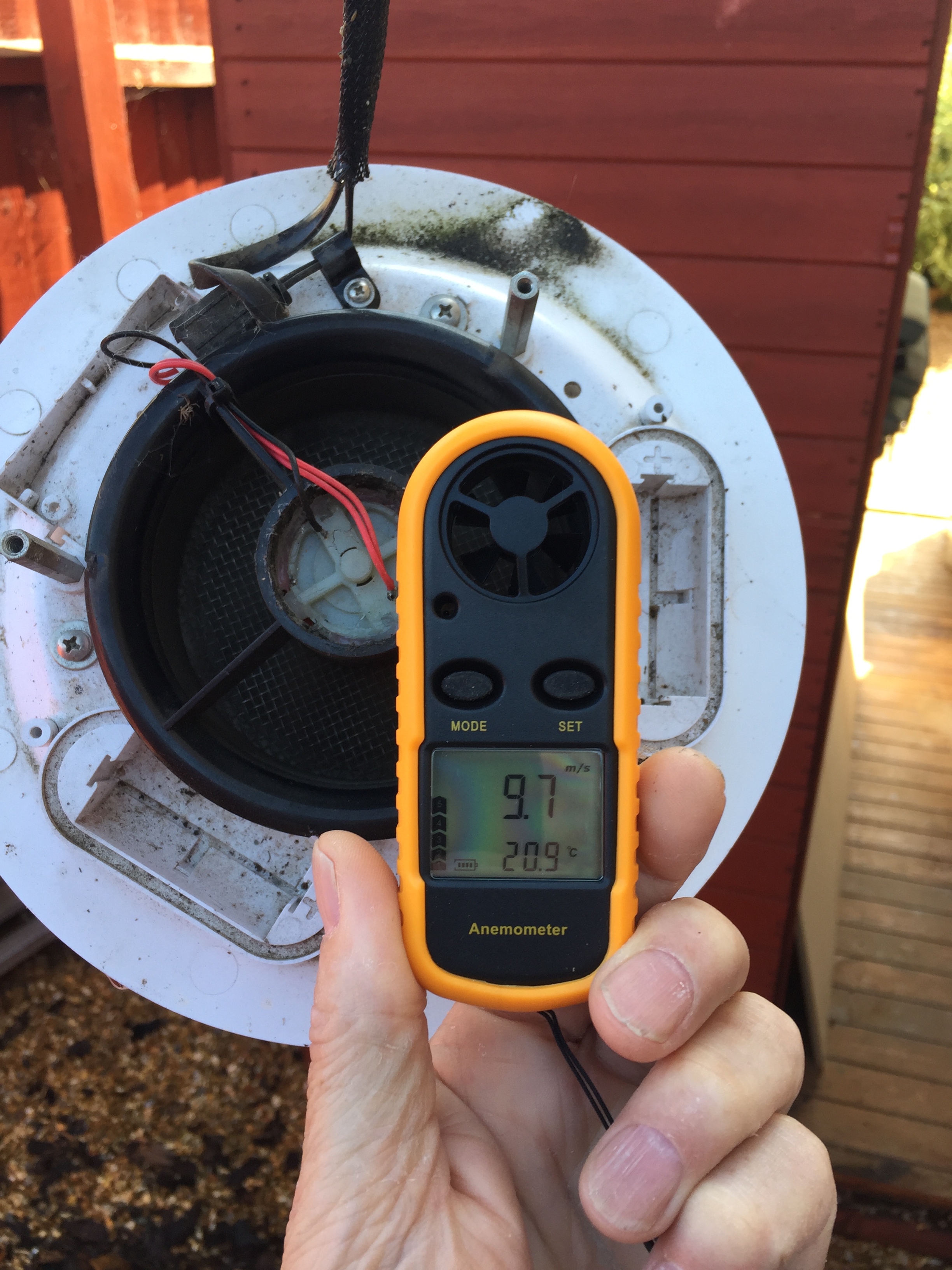 The PC fan I bought was a Noctura NF-R8 redux -1800 PWM for £9.99 of eBay.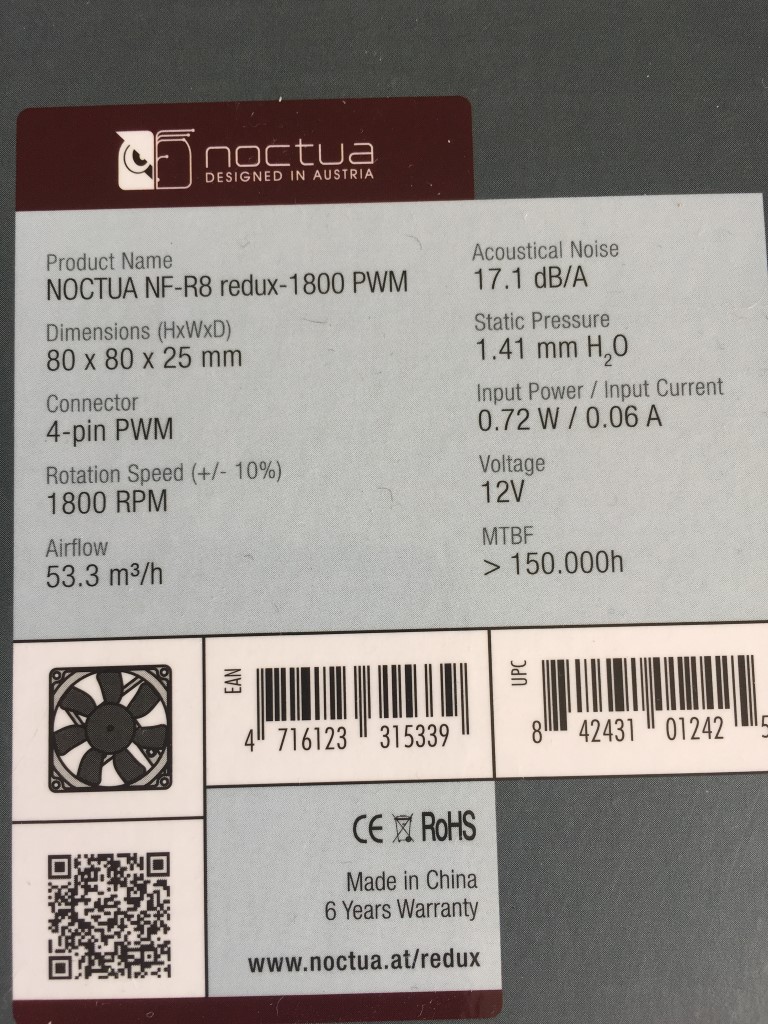 With the David FARS removed, the existing fan assembly slides out of the housing as a complete fan & surround, the hole left will take the 80 x 80mm fan with only a very minor filing of the fan case body to make it slide into the body of the FARS.
No modifications are made to the existing FARS body allowing reversion back to the existing fan if I wish (can't think why, but you never know!).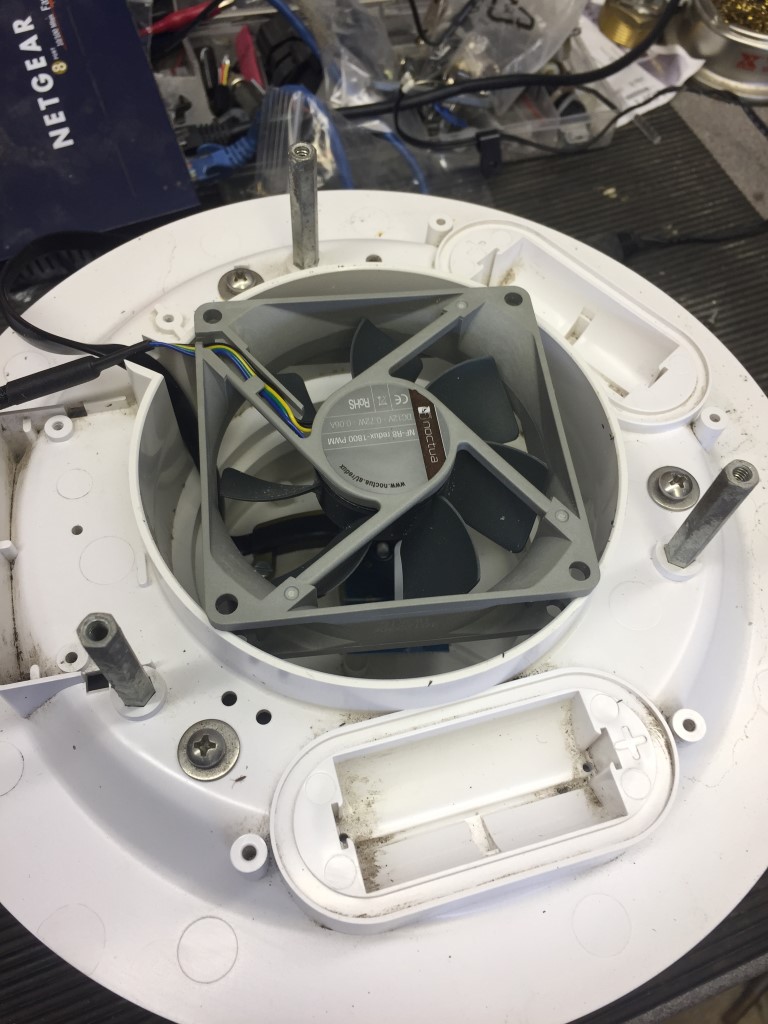 To form a seal around the gaps, I used self adhesive door/window strip seal.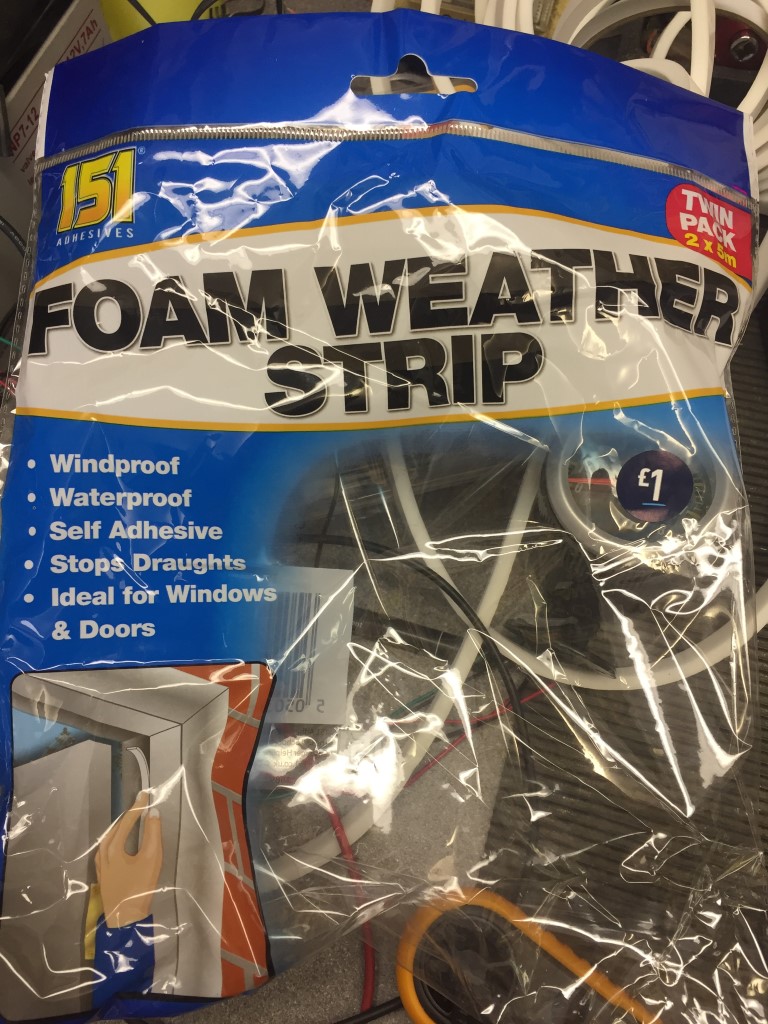 The finished fan after the seal is applied and checking that the fan is sucking, rather than blowing: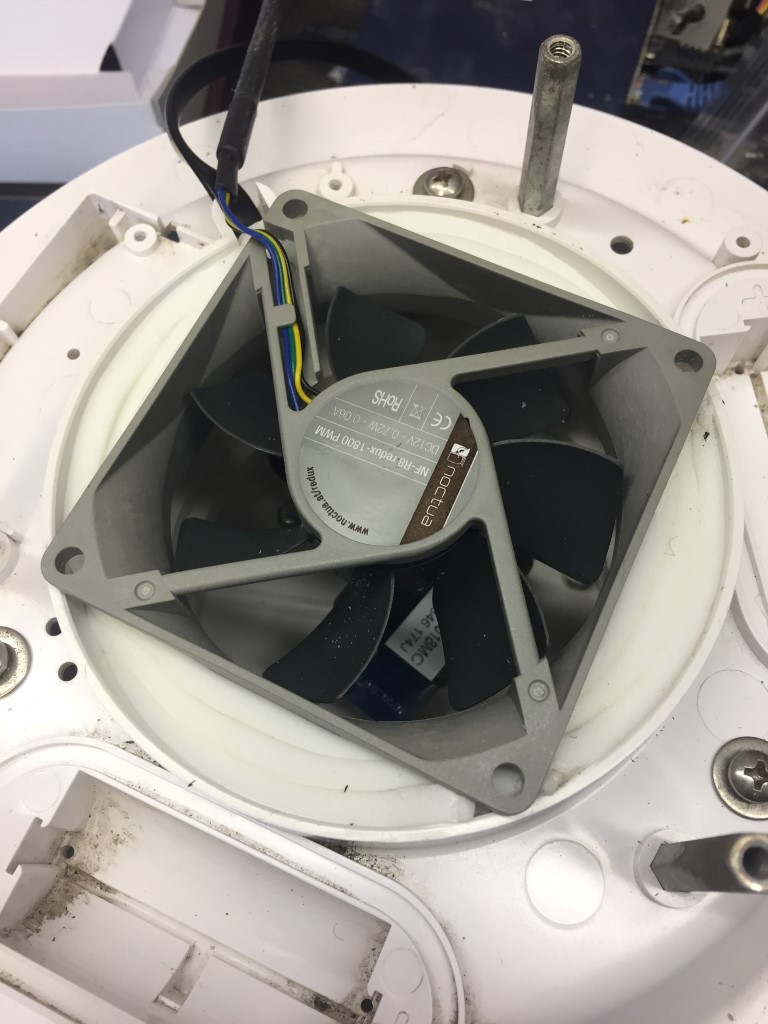 The oringinal fan ran on 2.4v, I replaced the voltage regulators fixed value resistor for the correct one to give 11.54vDC output and this feeds the motor and the motor monitoring Tacho.
The air flow of the PC fan when installed and connected was 5.5m/s, this is less than the original davis fan, but this is still better than static air within the sensing chamber.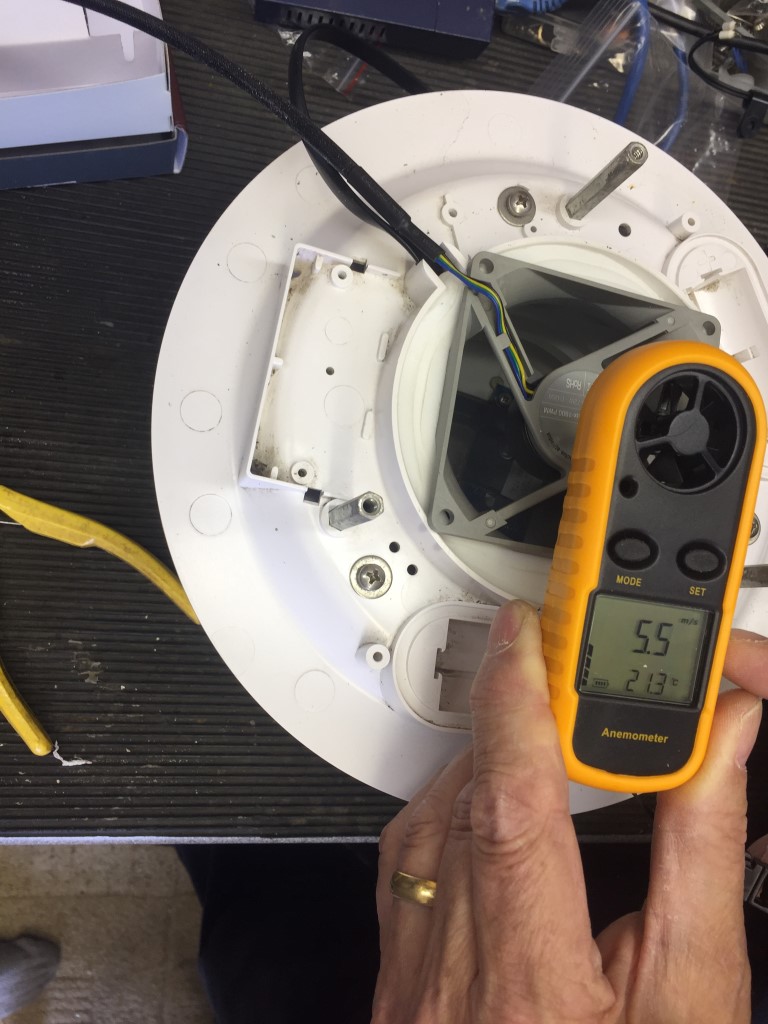 The Davis weather station I have is the wired version, and I used Cat5e cable rather than the supplied 4 core cable from the ISS to the console, using the Cat5e unused cores, I fed the supply voltage to the fan and the Tacho pulse into the house where they are connected to a 52mm (2″) counter tachometer guage RPM, this was bought off eBay for £6.70 + £1.69 postage.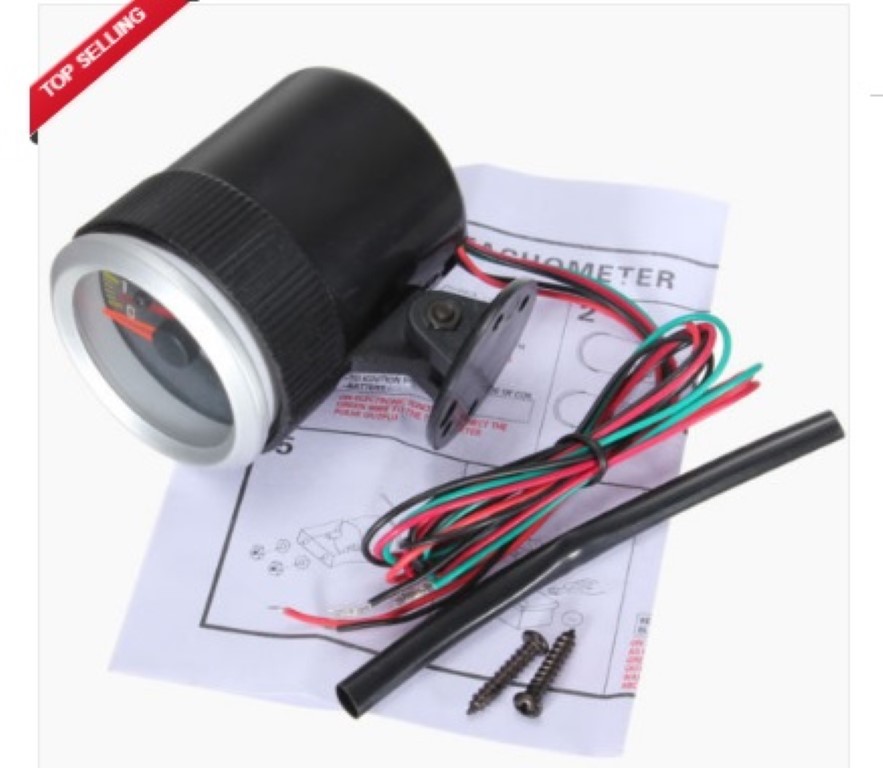 Tacho installed in the equipment cabinet: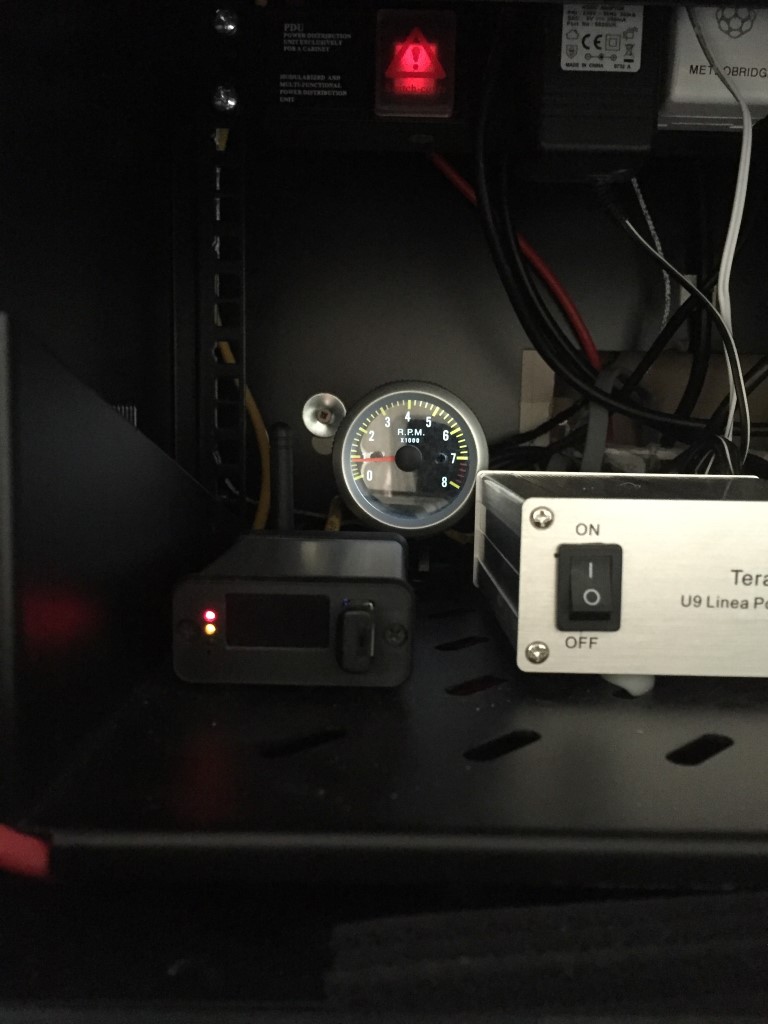 The PC fan connections are:
Black – Negative 12v
Yellow – Positive 12v
Green – Tacho Pulse
Blue – PWM (Not Used)
The Tacho is set for a 4 cyclinder engine using a switch on the back of the unit, with the fan running the backlit RPM display is showing just under 1000RPM (reading slightly low due to voltage drop introducd by the distance from the ISS to the end point), to the left of the Tacho is my Meteobridge Pro  weather station server to the internet.
The motor is guaranteed for 6 years, replacement will be very easy and I'm able to remotley monitor that the fan is functioning, all for less than £20.
Update
16 September 2018, after 14 months continuous use, the motor failed, not even close to 6 years!!
Please follow and like us: