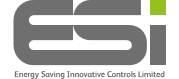 In order to save energy and better regulate the temperature of my domestic hot water in my Santon Premier Plus unvented cylinder, I decided to install a ESCTDE/B Electronic Dual Cylinder Thermostat manufactured by ESI Controls, I bought online from PlumbNation.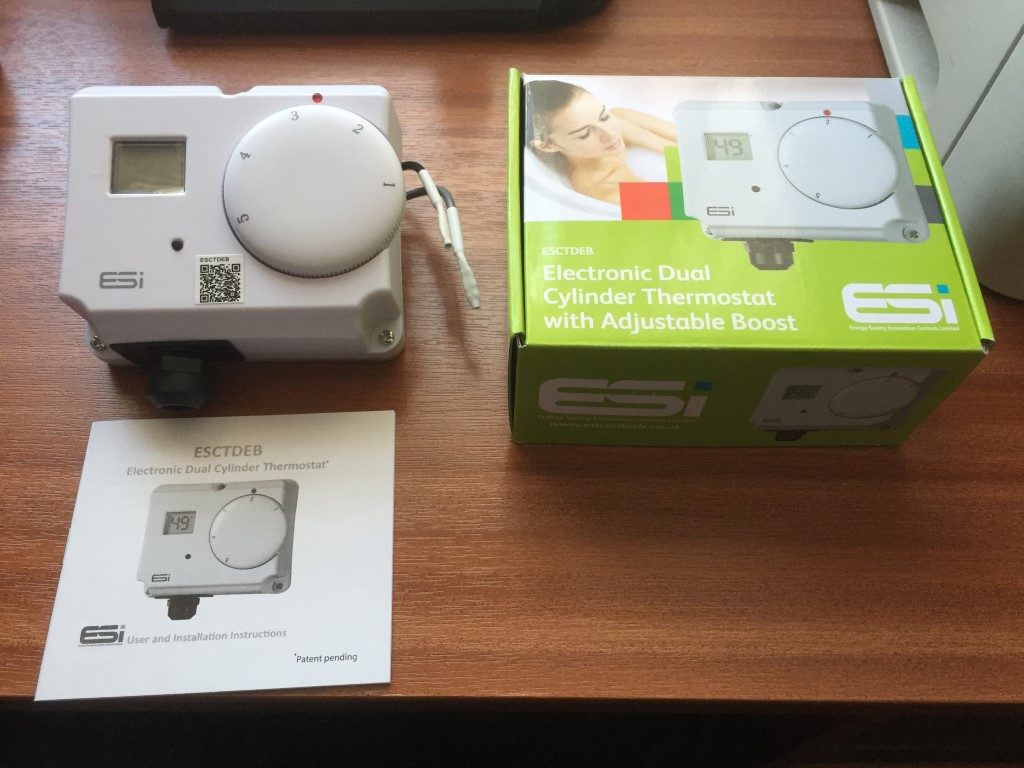 The ESCTDE/B has two thermisters, one for the temperature reading and control, the other is for over-temperature trip and is set for 80℃, I must have a big problem if this operates as my boiler output temperature is set to 68℃.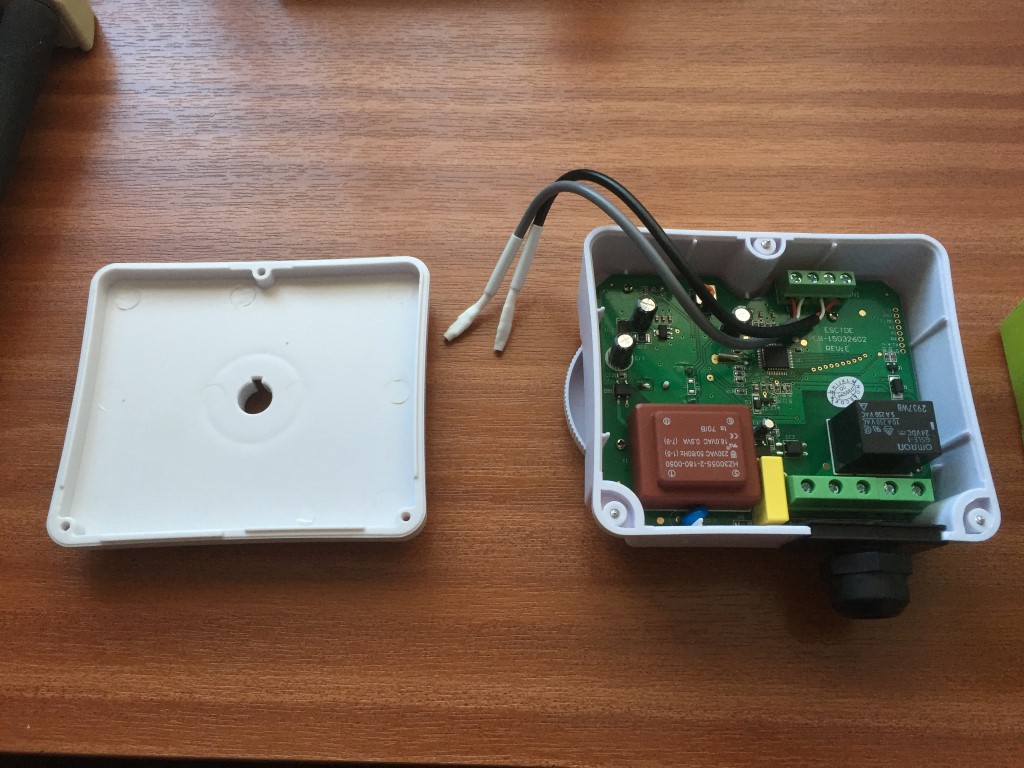 Fortunately the Santon Premier Plus has a spare thermostat pocket which the thermisters are a perfect fit.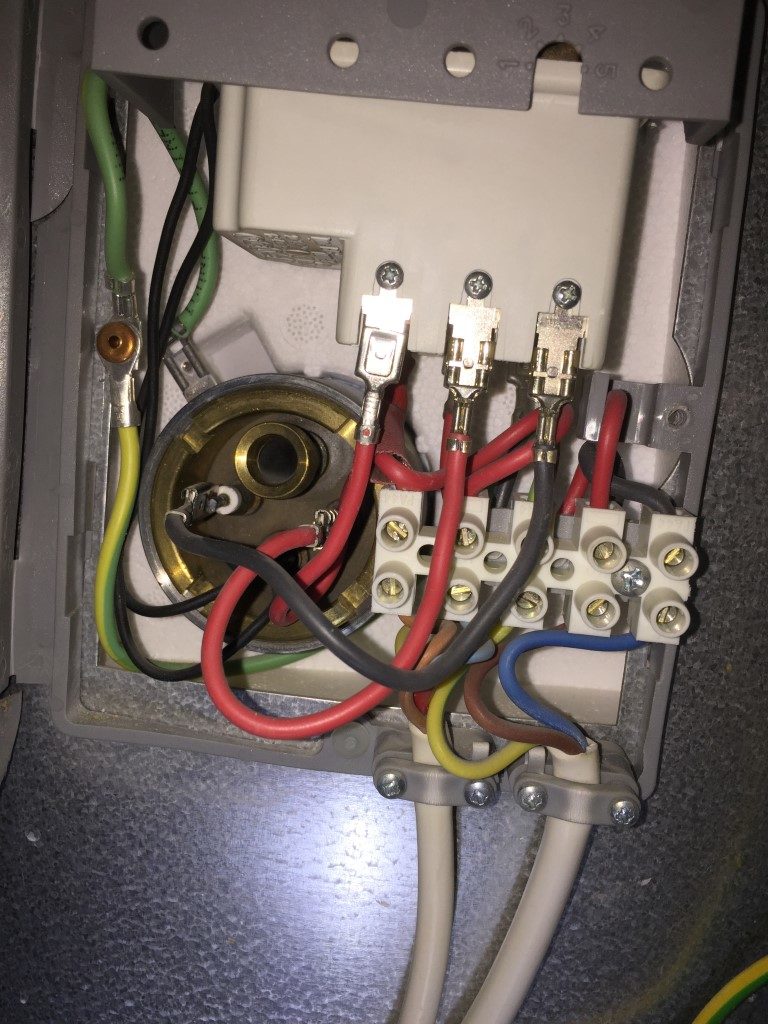 I marked the location of the thermister pocket on the outside of the cylinder cover and offered up the ESCTDE/B back-plate and marked the center hole.  I'm not sure what the ESCTDE/B is specifically designed to fit, but the rear fixing was perplexing and I didn't want to modify the casing of the unit in case I invalidated the warranty.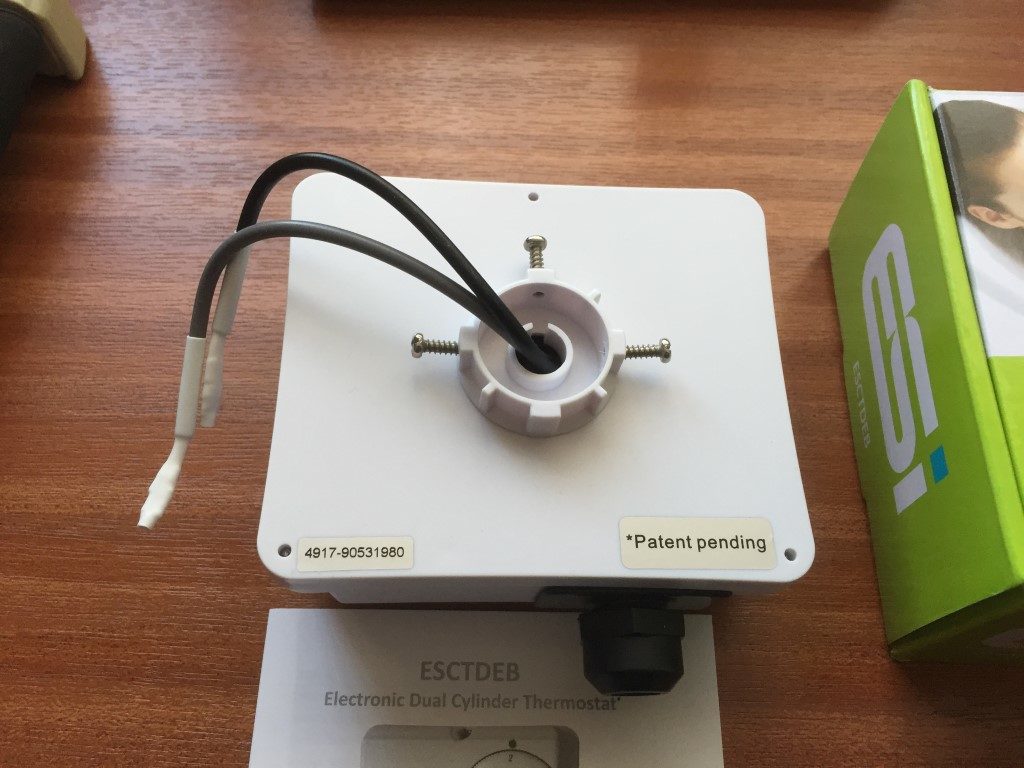 I used a cut down 20mm Female Adapter as a center bush, this was cut to size and fixed to the front cylinder cover.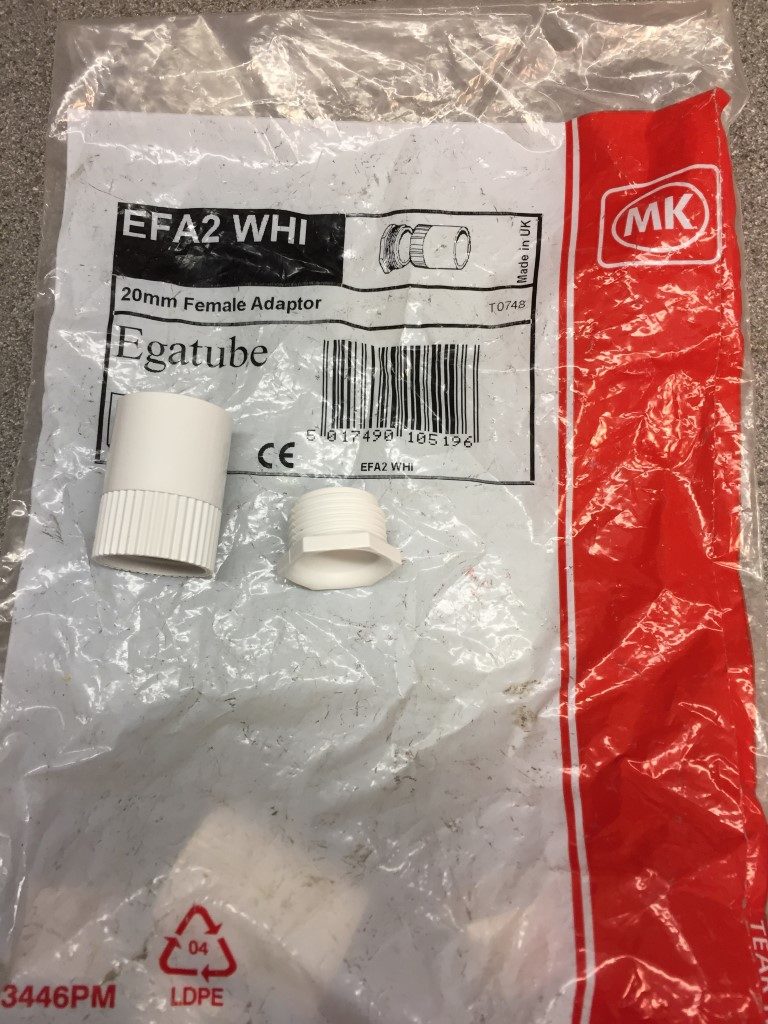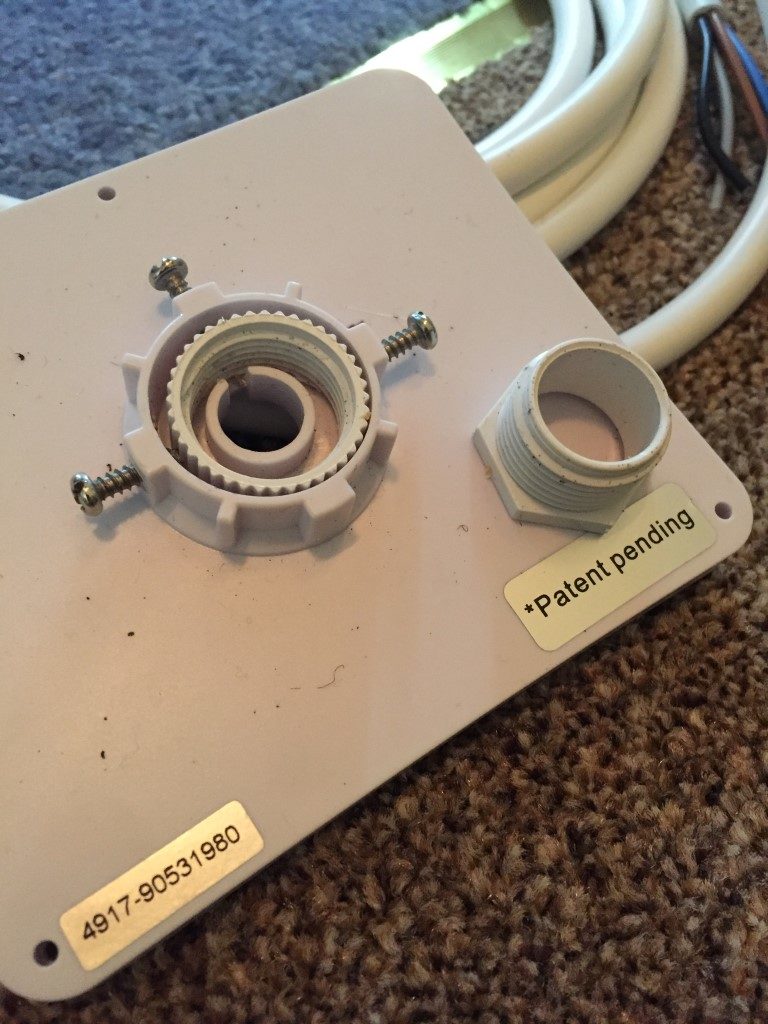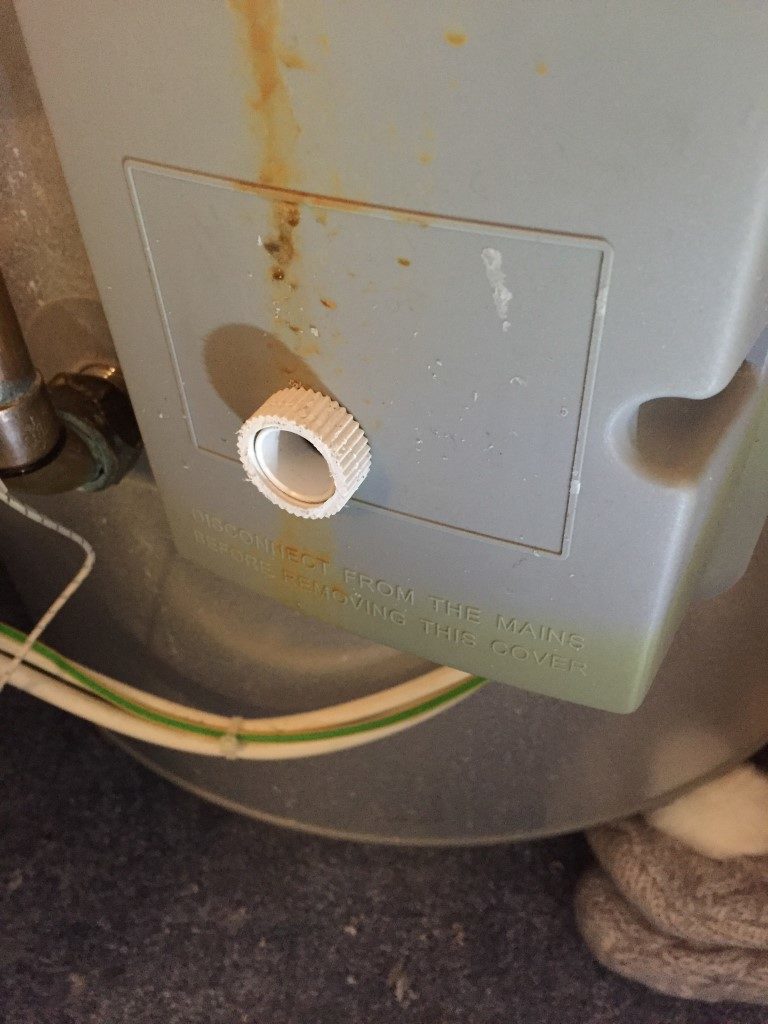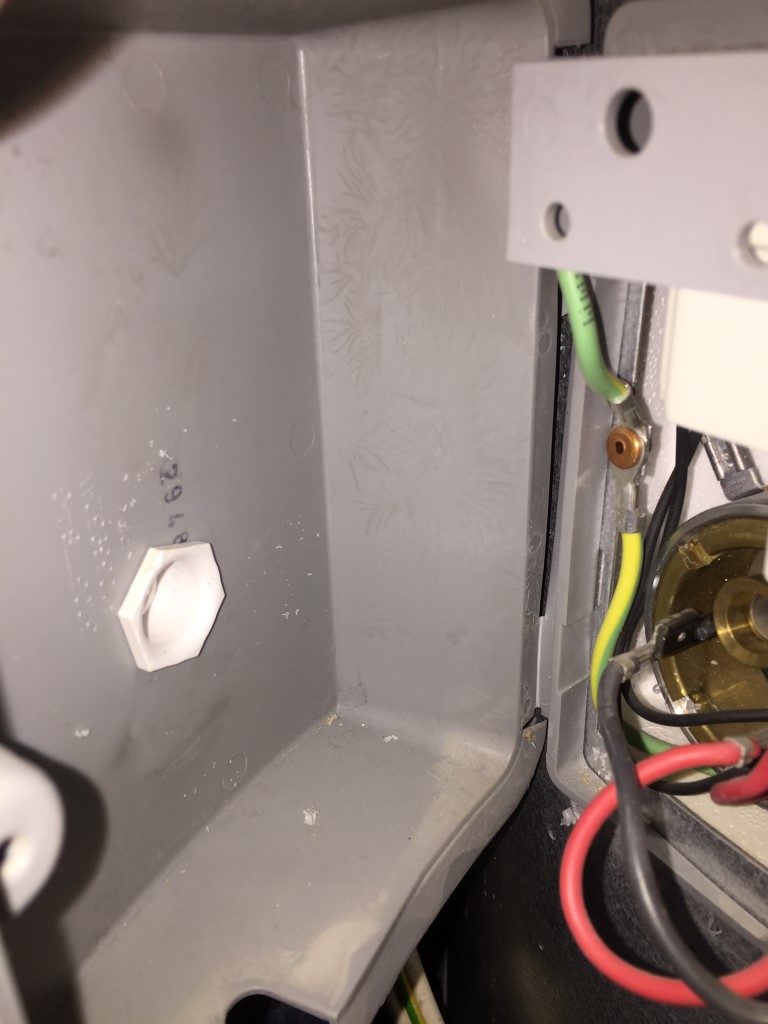 ESCTDE/B fixed to the bush with the three back-plate screws and as the female adapter has a serrated edge, it holds very well, the existing cylinder thermostat was turned up to position 5 which is 72℃, I have left this in circuit as another backup to over-temperature, as mentioned earlier, my boiler output temperature is set to 68℃, so only under a fault condition should this protection operate.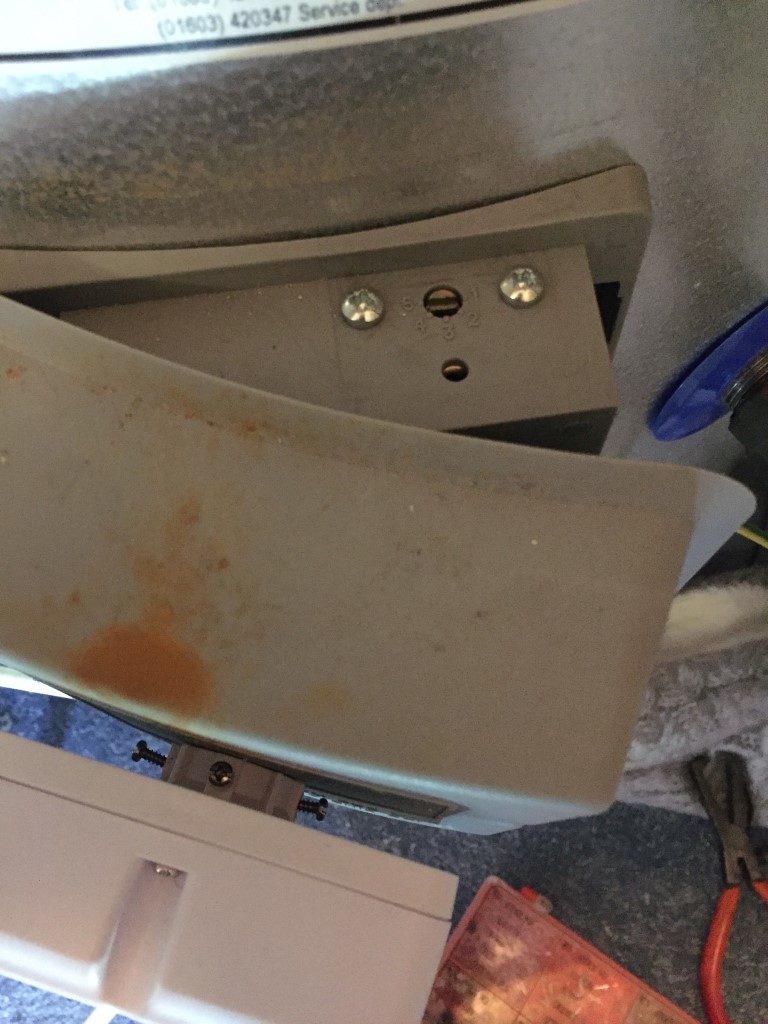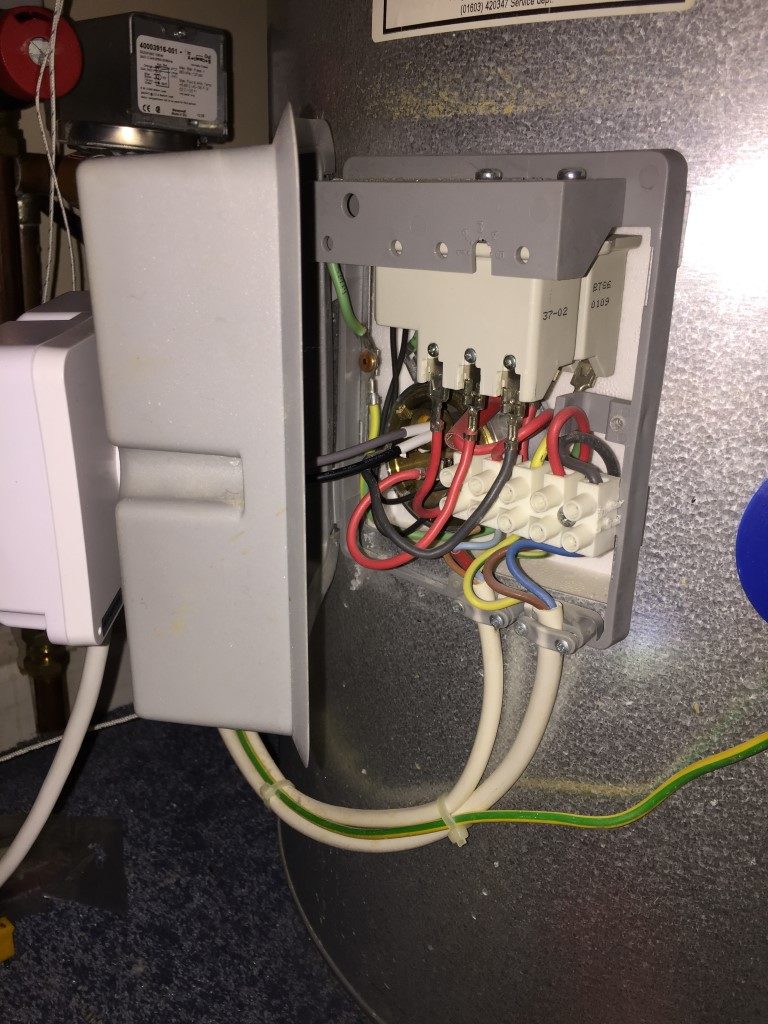 I used 1mm 4 core and earth from the ESCTDE/B to the heating connection box, the ESCTDE/B does not have an earth connection, so this wire was parked, the unit requires a permanent 230v feed, the temperature calling relay changeover contacts are volt free and are simply wired in series with the existing cylinder thermostat.
As the bending radius of the connecting wires within the unit is quite tight, I used ferrules on the end of the wires, this ensures that no 'whiskers' can cause problems later.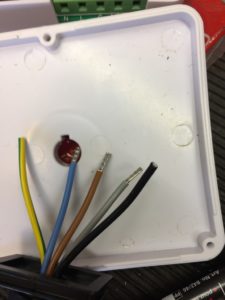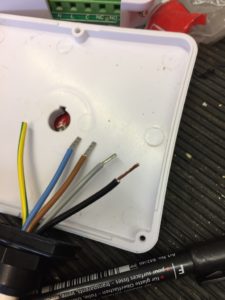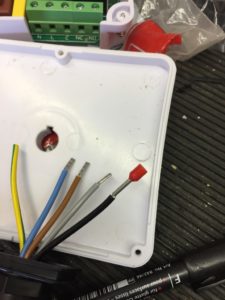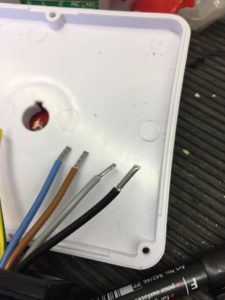 Finished installation all working, as my hot water system is directly fed, (no header tank), I did not need to enable the 'disinfection mode', this mode increases the water temperature to 61℃ to kill Legionella, however, as the feature exists, I set it to activate once per week.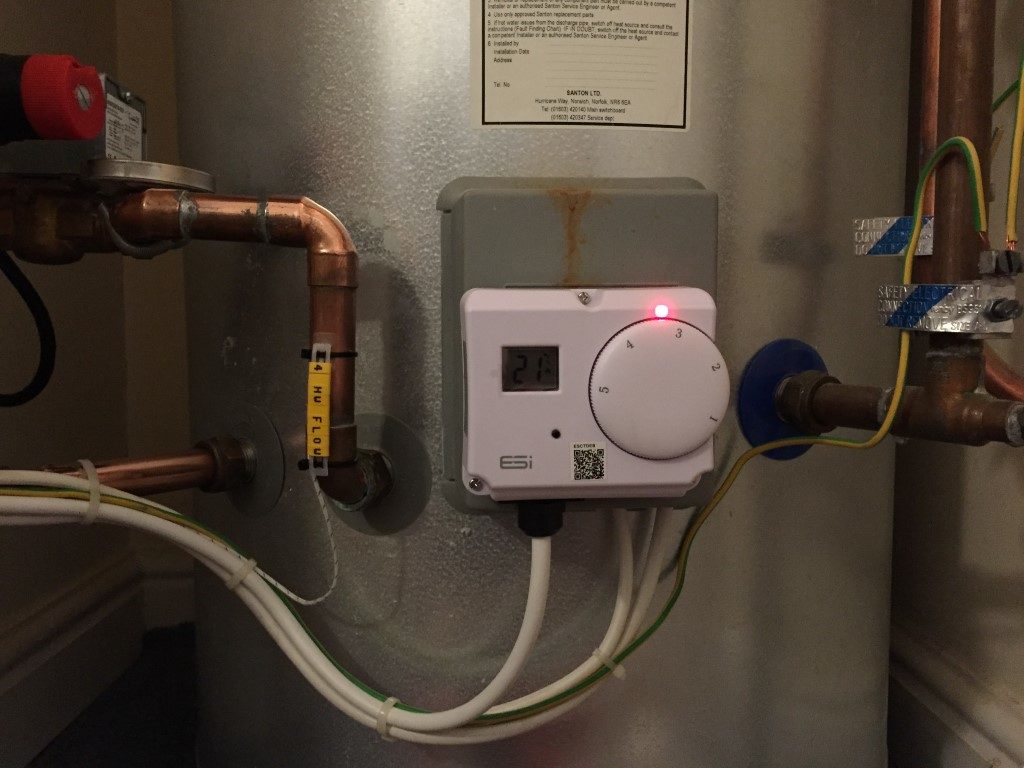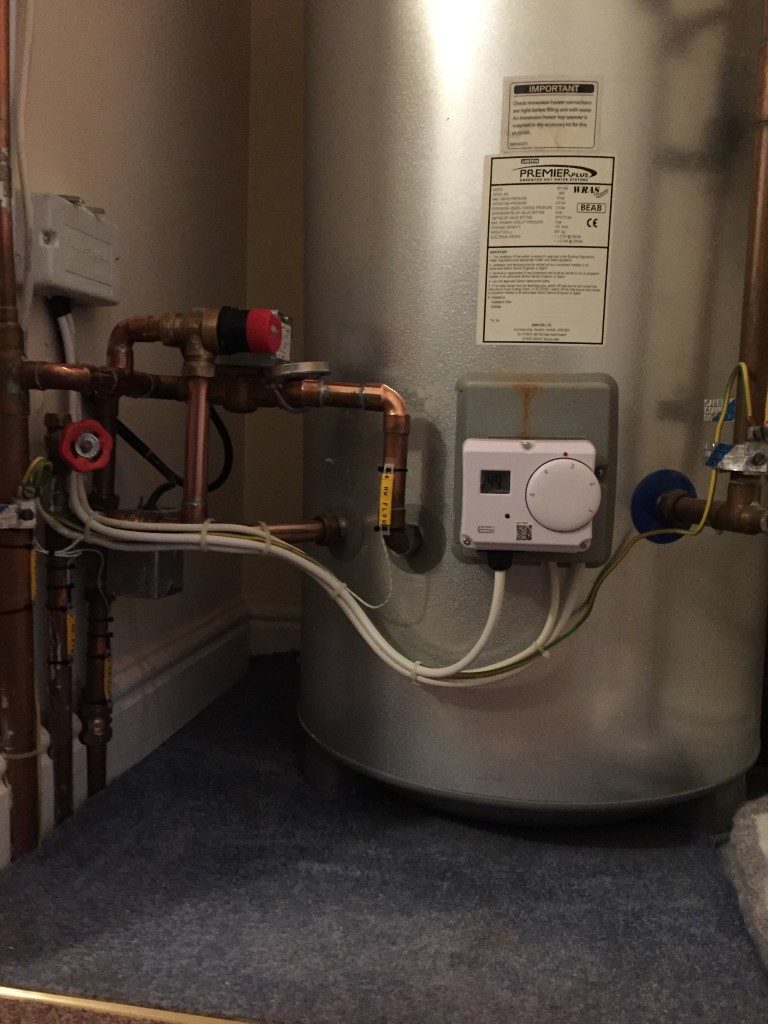 Link to ESI Controls Information:
Please follow and like us: