Thought I would share how I have configured my pulley setup to allow the longwire and insulator to be lowered from a height of 6m for maintenance.
All parts used with the exception of the pole itself were via eBay.
Starting with a galvanized steel 6m scaffold pole –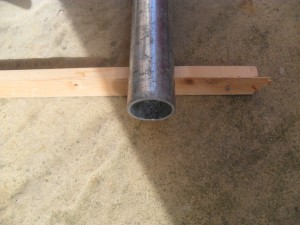 8mm hole drilled approximately 30mm down from the end of the pole, this distance is to allow the end cap to fully locate.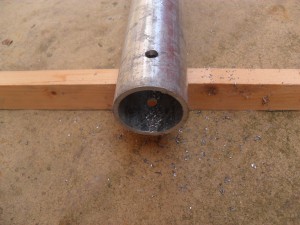 Stainless steel eye bolt complete with stainless steel pulley secured through pole. The pulley has a detachable bracket which allowed me the fix it to the eye bolt.  I have used a spring washer to reduce the chance of the eye bolt working loose, the blue sleeve is used to protect the threads.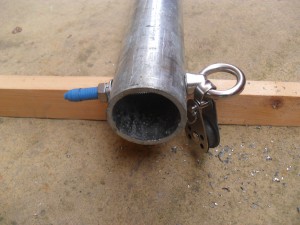 The next part was to install the cord sleeve, this allows the cord (7 strand 550 Paracord Parachute Cord Type3) to drop within the pole to reduce any wind noise and also to keep the elements off the cord. The sleeve is made of 6mm copper pipe which I have 'flared' the end and the cord slides through comfortably.
Sleeve slightly bent to allow a reduced cord angle.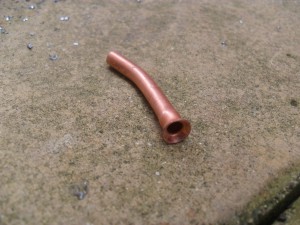 Cord threaded through the pulley and sleeve before poking out of the top of the pole, I used cable rods to push the wire down inside the pole and pulled through the slack.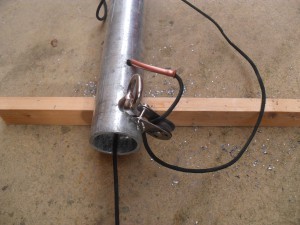 This is the finished article with the post cap fitted, again to remove a cause of wind noise.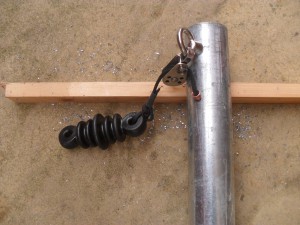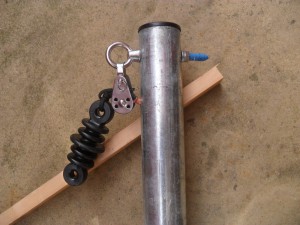 Close up of pulley corded.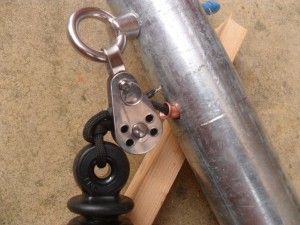 The next in the antenna saga will be fixing the pole to the post.
Please follow and like us: