I decided to build a PCB etch tank for some up and coming projects, so this is a quick blog on how I did it.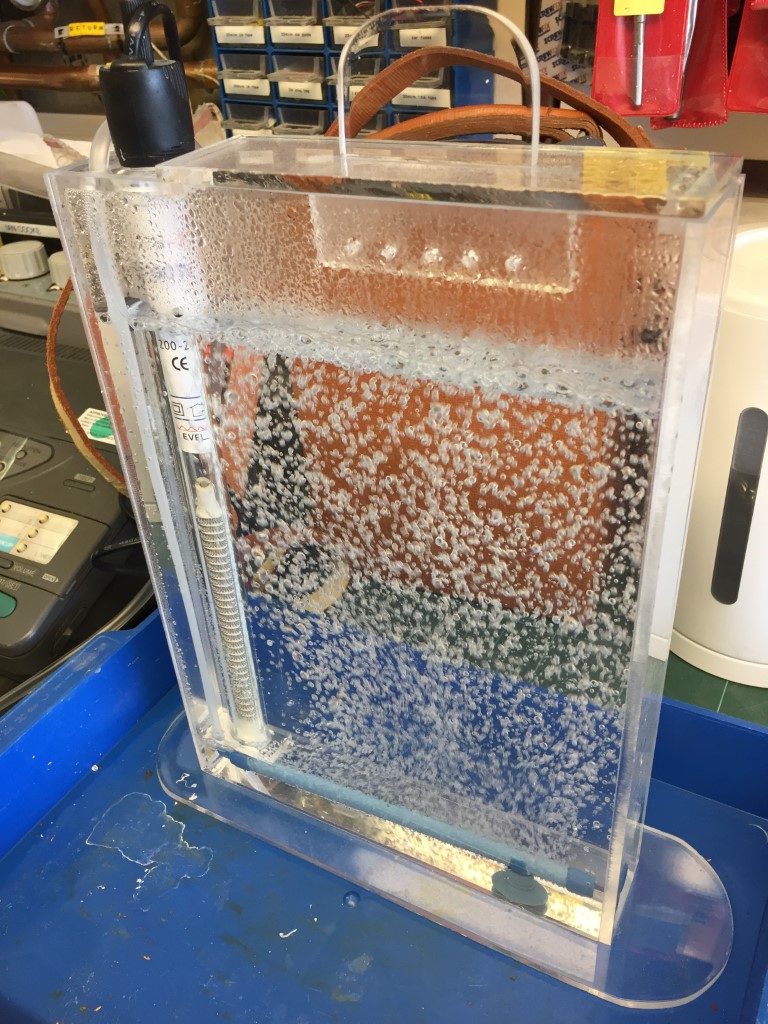 For ease I bought four pieces of 5mm thick clear Acrylic (Perspex), each piece pre cut to A4 size (210mm x 297mm) off eBay for £5.41 per sheet, the height of 297mm is also ideal to accommodate the immersed heater.
You only actually need three sheets, from this two full sheets are each side with the third sheet requiring cutting to form the sides of the tank, whats left over is the base, the idea is minimal cuts and make best use of factory cut edges to cement forming a leak tight joint.
I used a tenon saw to cut a 40mm strip the length of the sheet (40mm x 297mm), once cut, I turned the sheet round and marked 40mm in from the remaining factory cut edge, and cut the second wall strip.
The piece left over, I used as the base of the tank after shaping it using a jig-saw with an Acrylic cutting blade, I found that better results for straight cuts were with the tenon saw, rather than the jig-saw even though I used a straight edge.
Once the base was shaped I flame polished the edge.
With all the pieces  cut, the edges were rubbed with 1200 grip paper and cleaned with IPA, before being cemented.
The cement used was Model X Pro plastic weld, 50ml costing £6.69 from eBay, this came with an syringe applicator which was invaluable for accurate use.
I used butt joints ensuring factory cut edges only are cemented to the flat surface of the sheets, once the parts are checked for alignment, the plastic weld which is like water, is applied and 'wicks' along the joint giving a really strong joint, reaching full strength in 24 hours.
I did make a couple of brackets for the heater and a lid for the tank out of the remaining Acrylic sheet, but this was not absolutely necessary.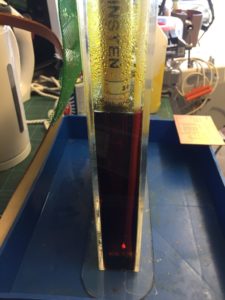 Using the dimensions above, you should end up with a tank which is 45mm deep, 215mm wide and 297mm high, to cover the heating elements 'water line' will take 1.3 litres of etchant and will cope with 1.5 litres.
From a local aquatics shop I bought 6mm air line, air pump and bubble wall to agitate the solution, the heater is a 300W 230v EPH-20 Kinsten Etchant version from eBay and was quite expensive at £16.53,  this has adjustable higher temperature settings than normal fish tank heaters (33°C to 55°C), the tank is set for 40°C.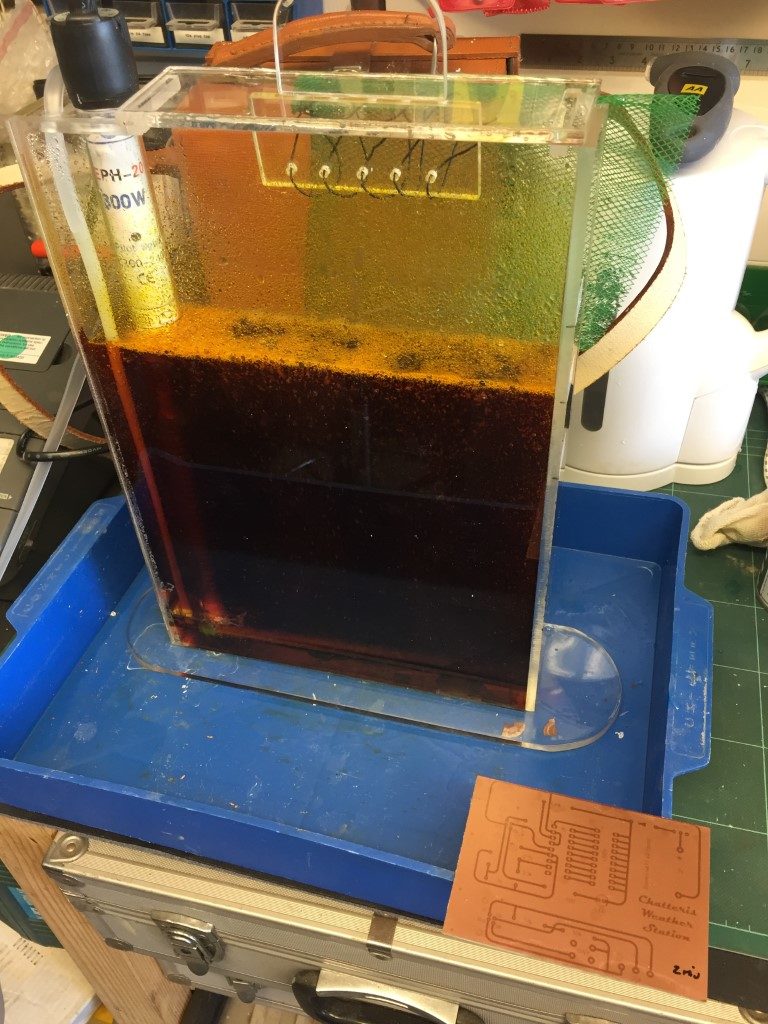 Exposed photo resist board ready for immersion in Ferric Chloride to remove the unprotected copper.
Please follow and like us: