Disabled the wind and speed sensor at 10:48 to completely disconnect the cable and drop the aerial pole, the purpose was to add height giving greater accuracy by placing the sensor above the TV aerial, this will also stop the birds sitting on the TV aerial and pooping on it.
This shows the original setup.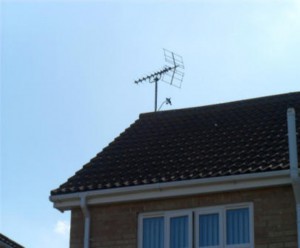 The new configuration shows the sensor has been lifted 1.5m by sliding a smaller diameter pipe into the main pole, shimming it to fit before being secured by tapping two M6 galvanized roofing bolts, to reduce the overall windage on the pole I have replaced the existing TV aerial with a smaller footprint.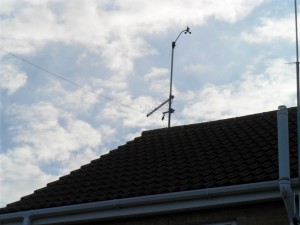 Sensor reconnected and working satisfactorily same day at 16:45.
Please follow and like us: