Been to a few radio rallies and at the CDARC surplus sale on the 13 February I recently bought a Heathkit GD-1U Grid Dip Oscillator complete with the original coils, a bargain at £10.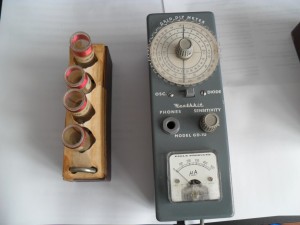 Thanks to Andy (G6OHM) for sending me the link to the service manual and David (M0ZEB) for the Assembly and User Guide.
GD-1U-GPO Assembly and User Guide (7.3Mb File).
GD-1A-GDO Assembly & User Guide.
Please follow and like us: