Now revision is over, I've been playing with WSPR (Weak Signal Propagation Reporter)pronounced 'whisper', I've had the program for quite a while but never really dedicated any time to setting it up, other rather checking that I can connect to the Kenwood and it allows the program to receive and transmit.
I set WSPR to report on the 30m band with a spot receiving frequency of 10.138.70MHz USB with a 2 minute RX/TX cycle using 10 Watts, unbelievably my very first report back was from the USA, this is a screen grab after a couple of hours: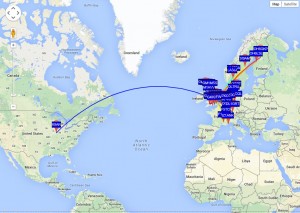 Maybe my inverted 'L' isn't as bad as thought! I'll keep it running for a while and see who else can hear me. I will add to this post with more screen grabs when it has been running for longer and I get some even further contacts hopefully.
The screen shot below was taken on the 20th May 2017, I was running a Kenwood TS-200- at 5watts :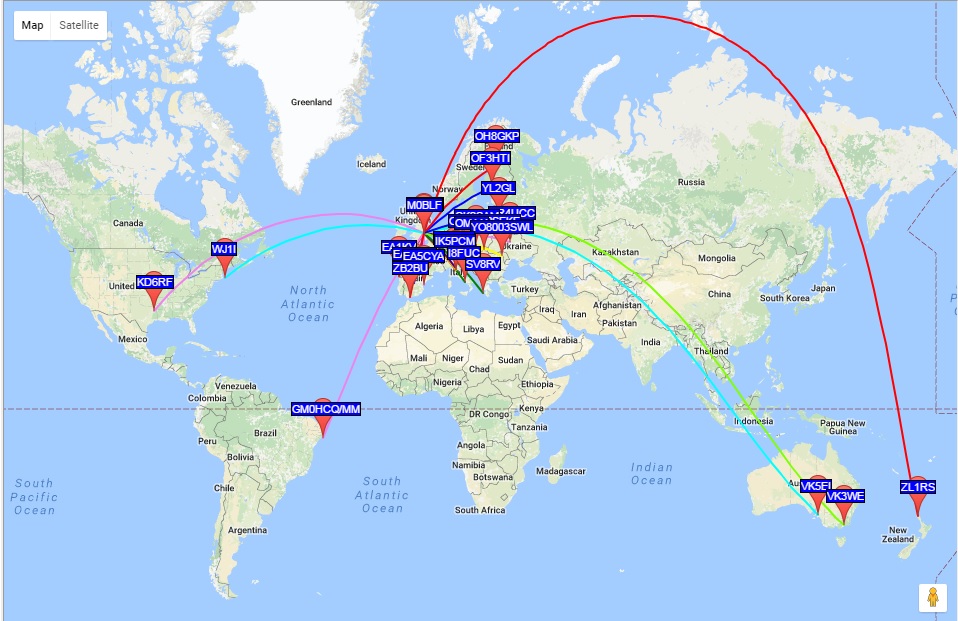 Please follow and like us: