I have had an MGE Pulsar Evolution 800 Uninteruptable power Supply for about 8 years through which my computer and other sensitive kit is fed and I serviced it with new batteries in January 17.
This UPS delivers 800VA or 520 Watts (Calculator for Watts/VA HERE.) and is at 67% loading when in use, giving a back up time of 9m 35s, which is more than adequate for my needs.
In early February the UPS stopped working completely, no output or indication of power in, the one I have cost £10 second hand off eBay so I couldn't complain when it stopped working.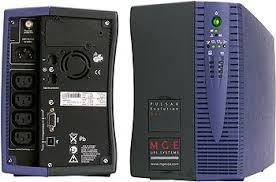 Before looking for another replacement, I opened it up the check for the obvious, such as internal fuses blown or PCB track damage, looking  near the power regulator stage I noticed a bulging capacitor which is a sure sign that it has failed.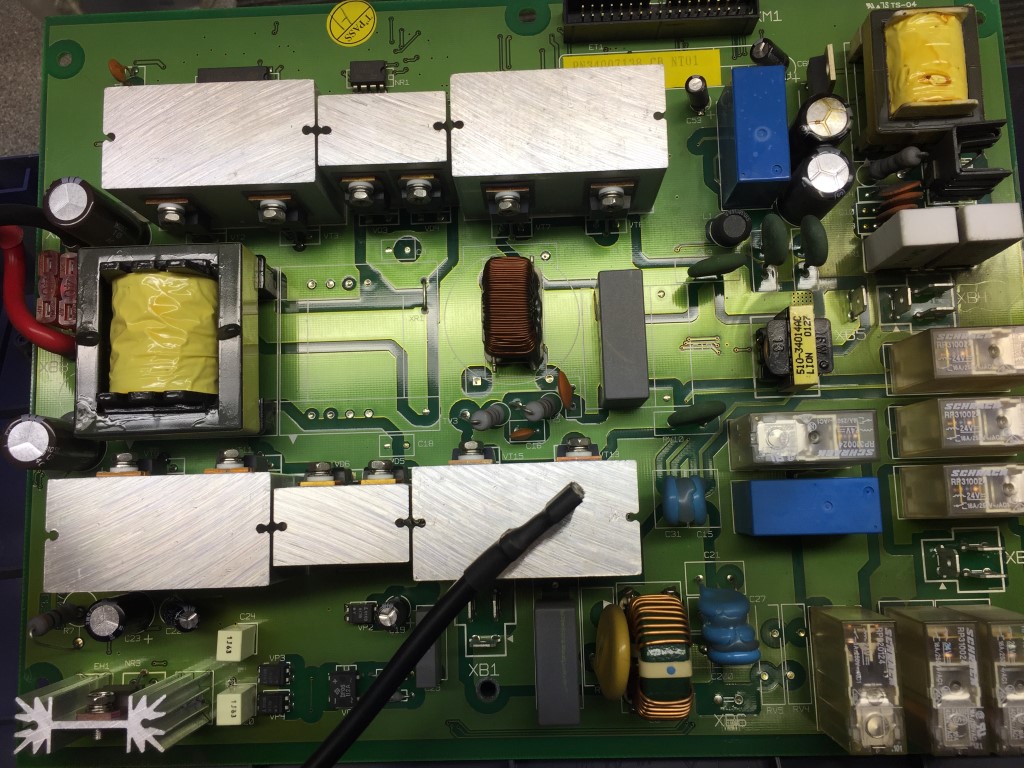 Mother Board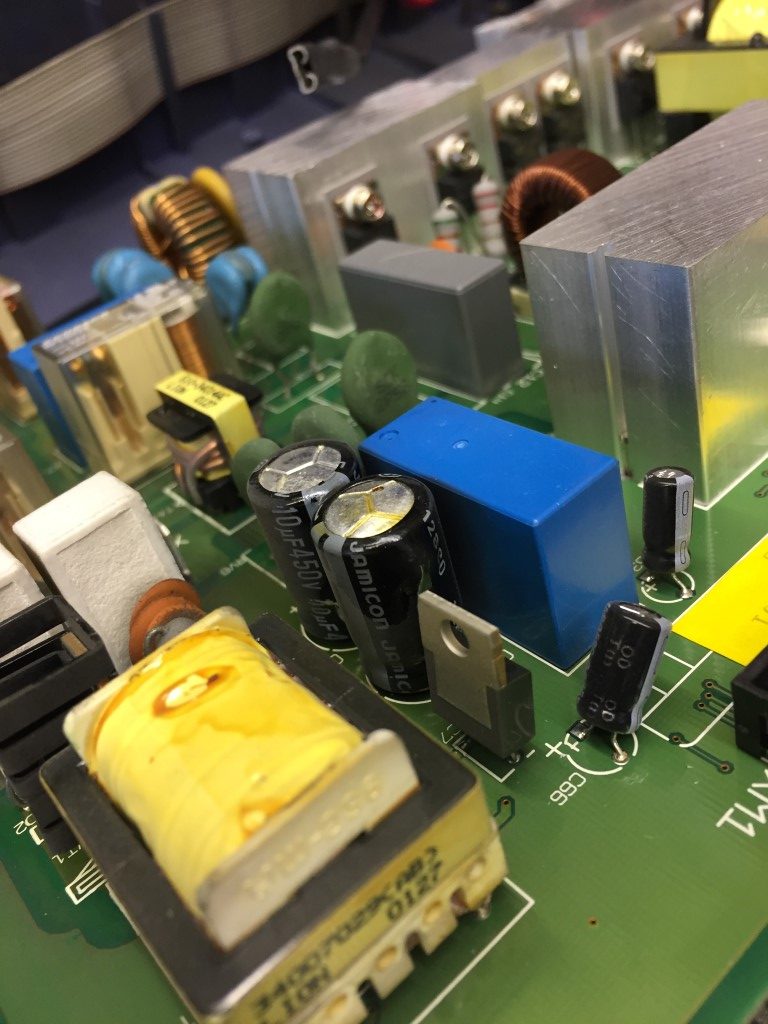 Everything else passed a visual inspection, so I bought a pack of 5x 10uF 450v 105c capacitors from eBay for £1.59.
After changing the capacitors, I measured the old capacitors and they had both failed as the meter should be displaying 9.5uF to 10.5uF.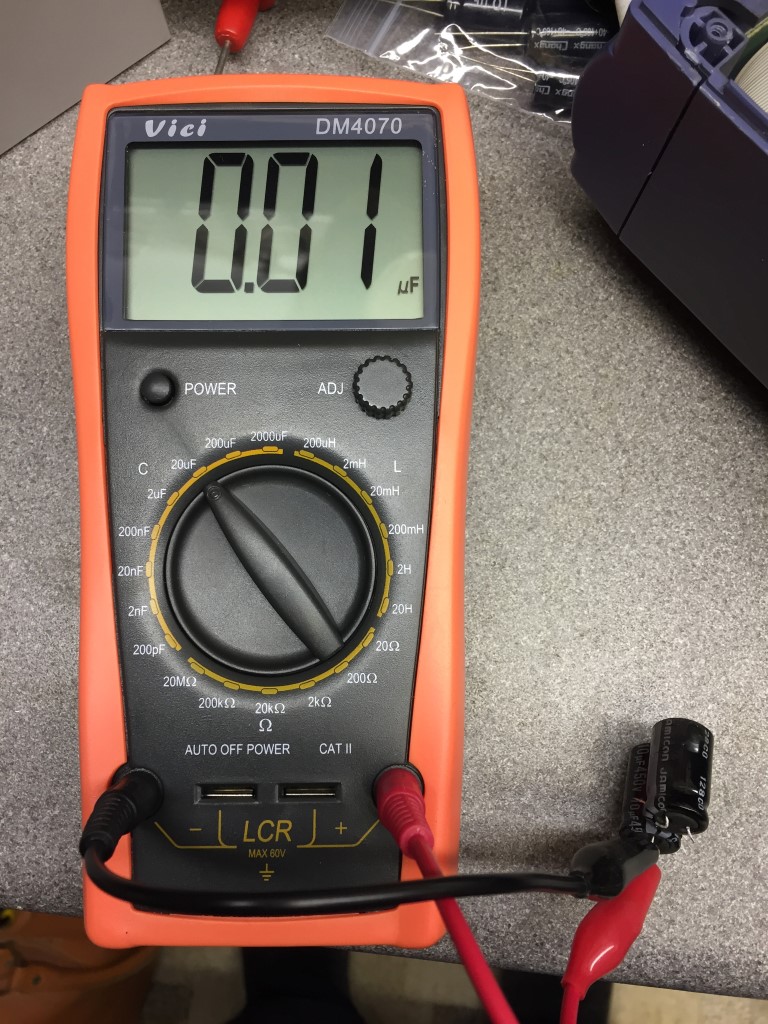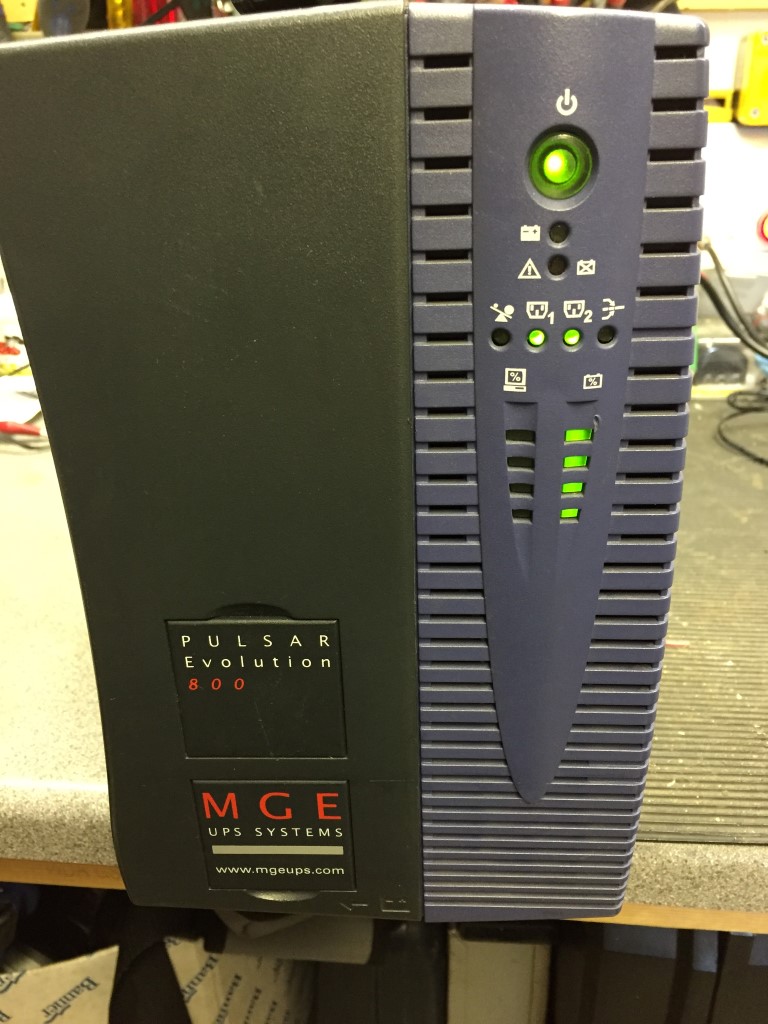 Once reassembled, I powering up the UPS after inserting the batteries, the UPS kicked in to self-test mode and was working 🙂
Everything is back in place working and I have software monitoring its performance and everything is looking good so far.
A copy of the Pulsar Evolution 800 manual is HERE.
Solution Pac software for the UPS can be downloaded from HERE.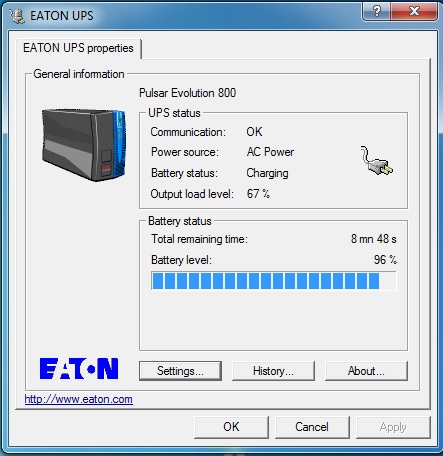 Please follow and like us: