Tidied up the installation of my Meteobridge Pro as originally it was inside a metal patch cabinet and I wanted to try using it on wi-fi.
The unit has been on test since it was returned from repair and has performed really well with no issues requireing a reboot, dropped uploads have been attributed to network problems, hence moving it outside of ther cabinet and off the wired LAN.
I monitor uptime from the Status Page of my weather web site, cumulative downtime is recorded in a rolling 7 day period within the MORE setting HERE.
The front USB port has a micro 16Gb thumb drive for saving scheduled backups.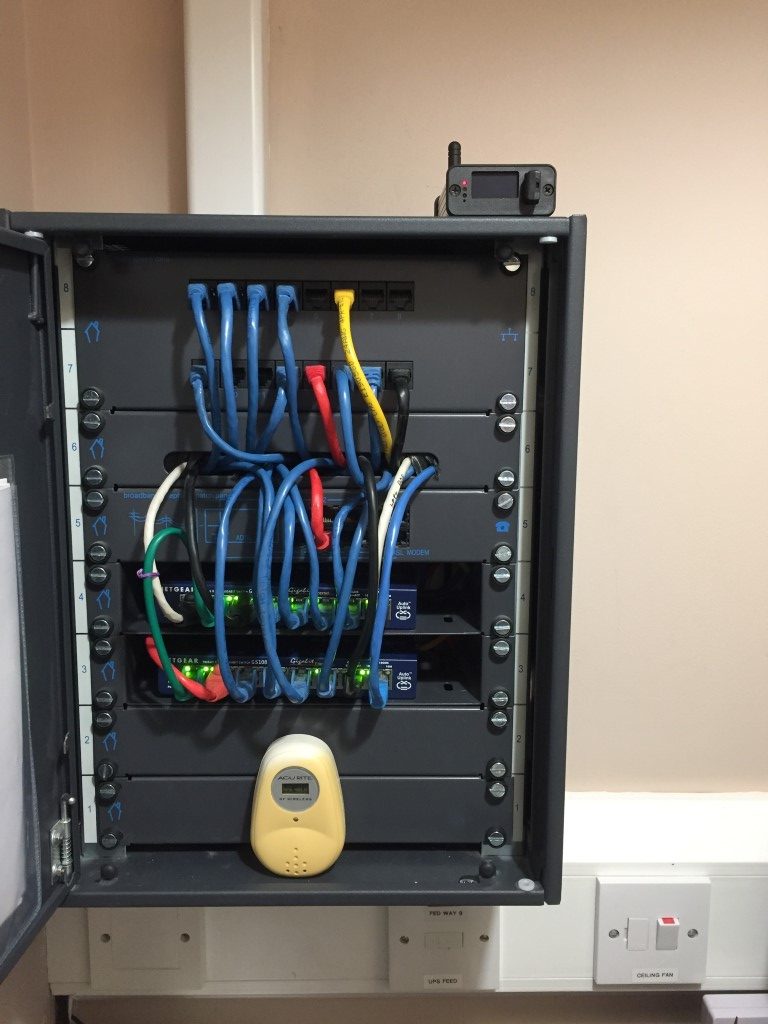 Power for the Meteobridge Pro and the Davis Vantage 2 Pro are both  fed from a UPS in order to filter the mains to the adapters and to keep the units active during short duration 'blips' in power.
The screenshot below shows all the services the MB Pro is running perfectly with the bonus of significantly reduced power consumption.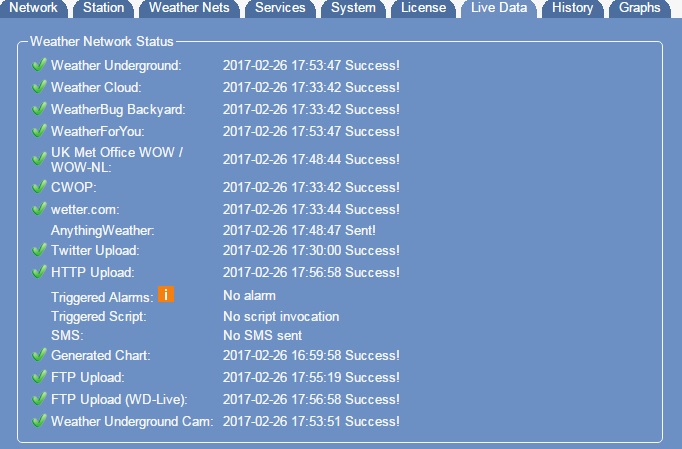 | | |
| --- | --- |
| Power Data: | 5.47V 413mA 2.26W  (Box Climate: 51.5°C 11%) |
Please follow and like us: